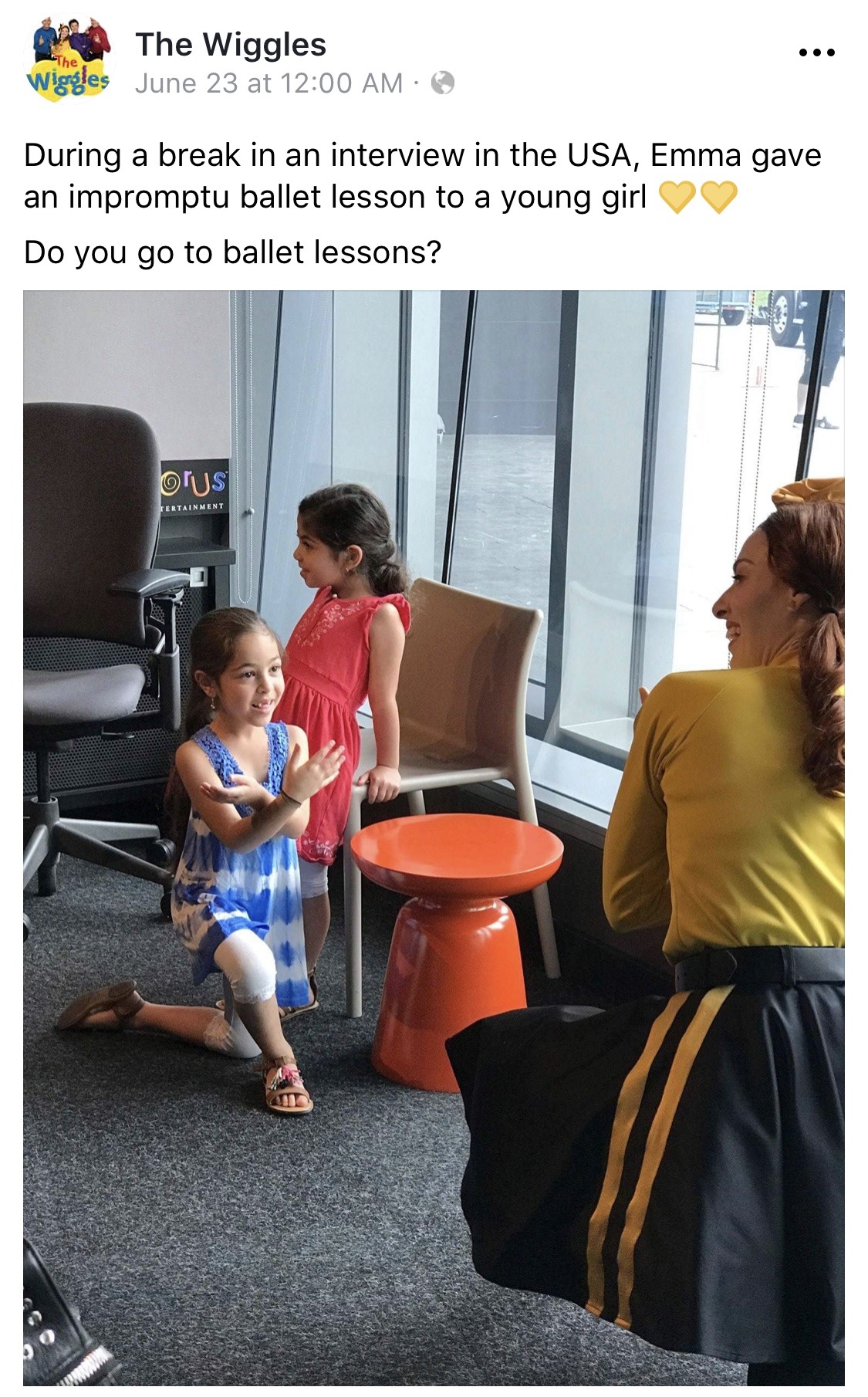 It's not every day that you get a call from The Wiggles' team asking if you have an opening on The Parenting Show so when you do, you make sure you find the time. This is exactly what happened to me and boy am I happy we were able to make it work out. I remember watching The Wiggles with my nieces and nephews when they were little, they loved them. They watched them so much that my brother-in-law Mike learned all the words to every single one of their songs haha. As time passed, I got married and started my own family and The Wiggles were there to entertain my kids as well…along with every other kid on the face of this earth.
This past Sunday night The Wiggles joined me on The Parenting Show and we had a blast. I was thinking that we'd maybe get 1 or 2 members but nope all 4 Wiggles arrived and were ready for some fun, Anthony, Emma, Simon, and Lachy! I had my good friend Miranda Malisani join me to co-host (filling in for executive producer Sandra Carusi) and we had a studio audience which was a first for The Parenting Show…my 3 little ones, my mom and Miranda's 2 boys.
From the moment they walked in, it was smiles and laughs all around! They played songs on-air, created songs on the spot for our kids who were there watching in awe and Emma even gave Samantha an impromptu ballet lesson during one of our commercial breaks. It was a magical and such an honour to have them join us!
If you missed the show you can always listen back to the PODCAST HERE and don't forget that The Wiggles will be back in town this fall for their Wiggle Wiggle Wiggle Tour! hitting up 27 Canadian cities. Tickets are on sale! For a full list of cities, dates and ticket info click here and don't forget that you can catch The Wiggles on Treehouse every morning at 8:50am ET.