Guest Blog Written By:  Frankie Nelson from Family is About Love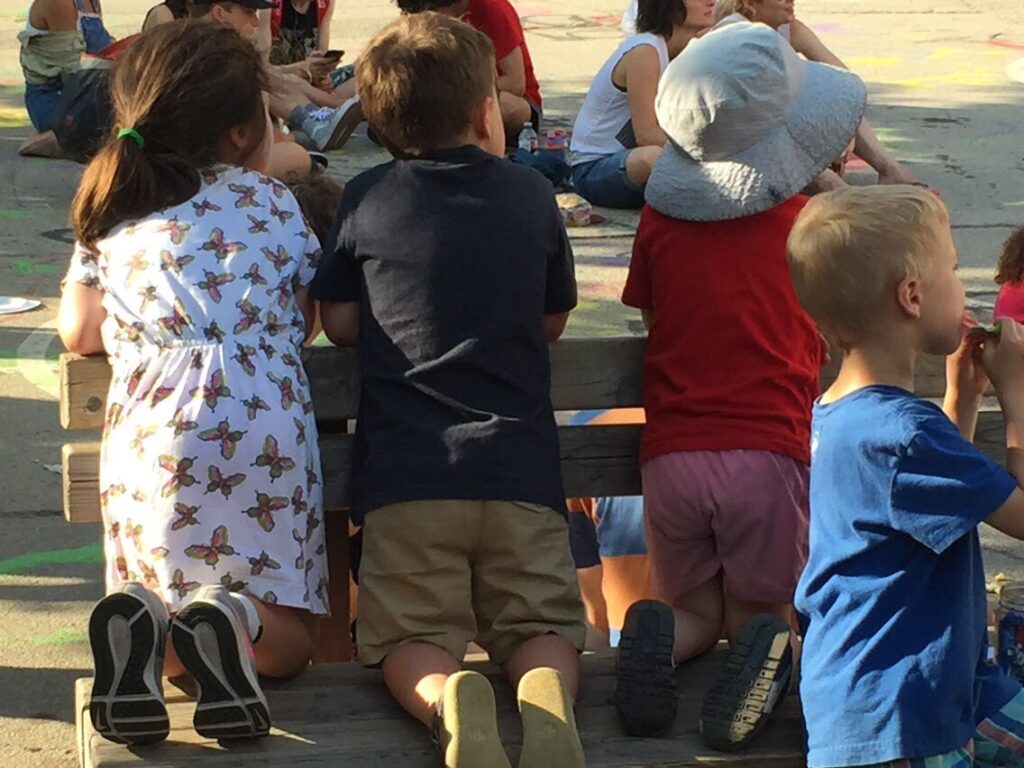 Growing up most of my friends were girls, and this is still true today. My best friend, Debbie, is a girl I befriended over 35 years ago at summer camp and we have been inseparable ever since. For whatever reason I feel safe and more at ease around women than I do around men.
Unfortunately, as a very young kid I was taught that being friends with girls was bad. I was often told that only gay boys or "faygalas" play with girls. My mom gave me a hard time about all these "girlfriends" that I had. Obviously, this caused me a lot of stress as a kid. Why can't I just be friends with whomever I want? And why was this a bad thing? For as long as I can remember, I used to ask my friends that were girls to pretend to be my "girlfriends". Partly to keep my family and my friends from suspecting that I was gay, and secondly it was just easier. This was tough on me already struggling with so many questions about my sexuality, and not always feeling good about myself…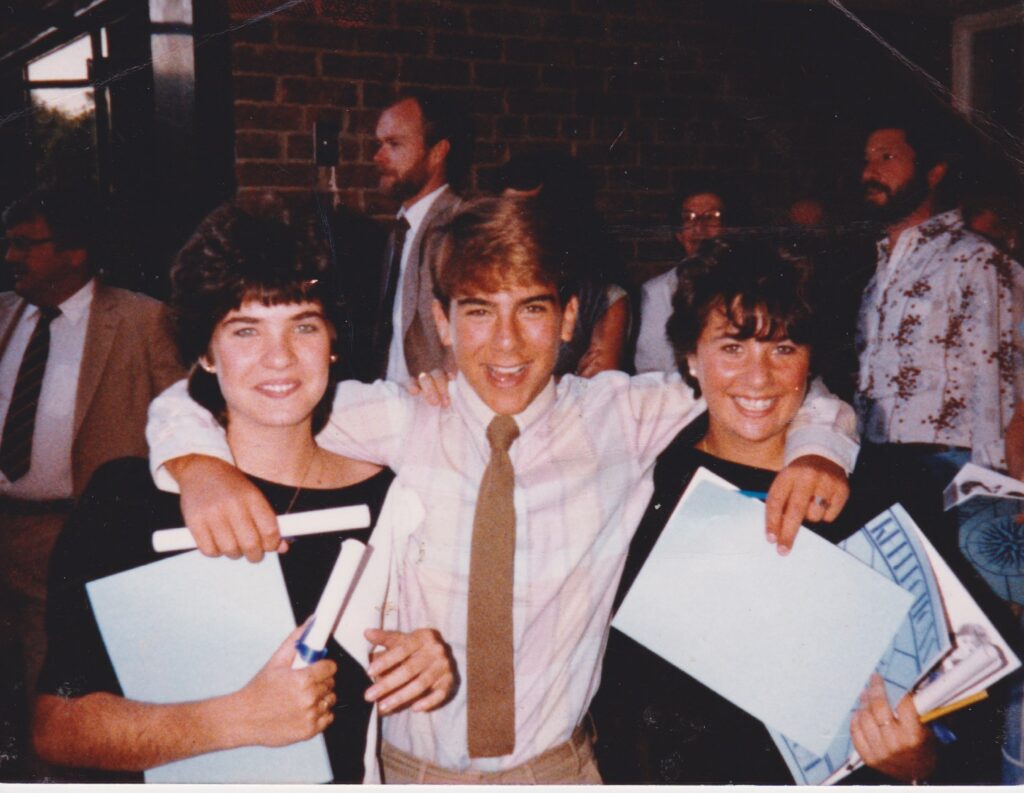 Being gay in the 1970's, when I grew up, was not easy, neither were the decades before it, for that matter. I grew up at the very beginning of gay rights movement, in between the Stonewall Riots of 1969 and the Toronto Bathhouse Raid in 1981. Not to mention the AIDS epidemic among gay men in the late 80's. This was not a great time to be gay, but it was a hopeful time I remember. There were no gay rights, gay marriage, no "gaybies" etc. There were very few "out" people back then, at least who I knew, and a gay "lifestyle" was unacceptable. My mother tried her best to make me straight, but having more male friends doesn't make you straight. My mother did the best she could with the information she had. She was and still is an amazing role model for me, and the person I turn to most when I need advice. I now know she was not trying to hurt me, but rather to protect. This is why the following story really threw me for a loop.
When we started planning Milo's 4th Birthday Party, we asked him who he wants at his party and the first thing out of his mouth was "I only want girls!" Now we know most of his friends at daycare are girls, but I was still a bit surprised by this. Then out of my mouth came these words "You can't only have girls at your birthday party!" Why would I say this? How did I become my mother in that moment? I had spent years being upset with her for not just letting me be friends with whom I wanted, and here I am telling my son he has to invite boys to his party. I pressed him for a bit to find out why he only wanted girls and not boys. I genuinely wanted to know: why did he like girls more than the boys? I also wanted to know if the boys were bullying him, or leaving him out. I needed an explanation. I wanted more information. But I got none. He was only three after all, and he told me quite simply that "the girls were his best friends". That is all that should matter.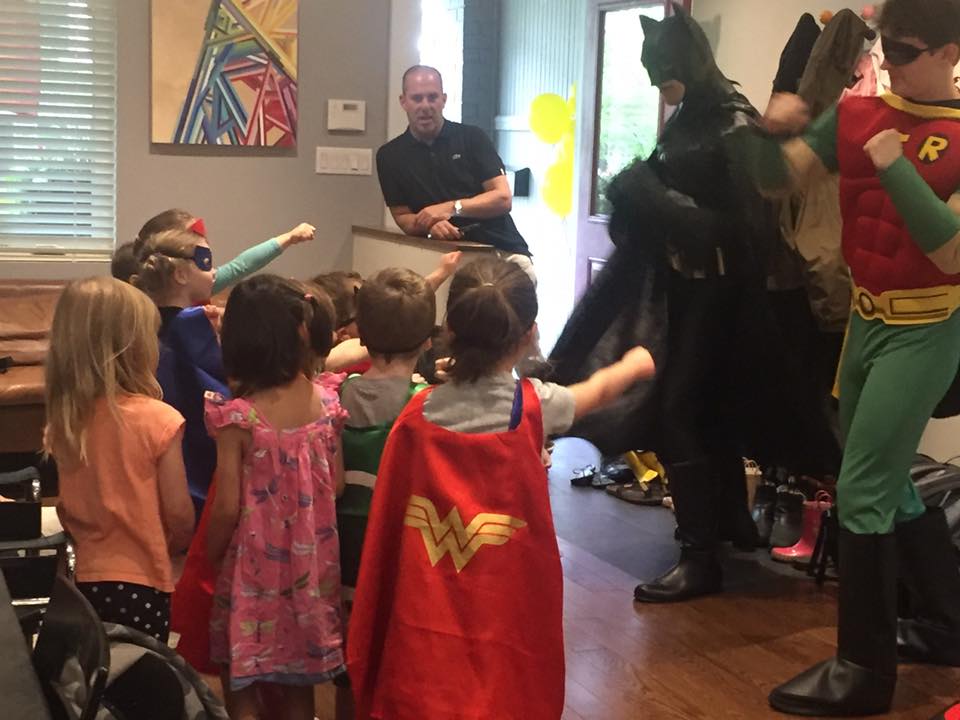 This conversation should have ended there, and it did for Milo but not for me. I mean Milo could just be emulating his Daddy and Papa, after all we have lots of women in our lives. But I needed more answers and I spent many hours thinking about why it bothered me so much that Milo was only friends with the girls, especially after all those years of feeling bad about it myself. Was it that my mother had drilled the ideas so far in my head that she somehow brainwashed me? I don't think so. It must have been something else. Could it be that I was worried that this was a sign that he was gay? Maybe that was it! But that is a scary thought for a gay man! Even scarier to say out loud. Do I want my kid to be gay?
This is not easy to answer. I spent the last 30 years fighting for gay rights and trying to love myself for being gay. I also struggled with addiction for over 10 years and had, and probably still have, some internalized homophobia that rears its ugly head every now and again. But times have changed! I mean I am married to a wonderful man, have a baby through surrogacy, accepted by family and friends and have a website that speaks to the fact that Family Is About Love. So why do I care if Milo only has girlfriends or if he is gay? Well, I still want the best life for my child, as every parent does. I can't help but reflect on my troubled past and wonder why I would want this for Milo. I know his life will be so different from mine, but I can't help but worry sometimes. Until every country in the world allows gay marriage and gives everyone equal rights, I will always be scared.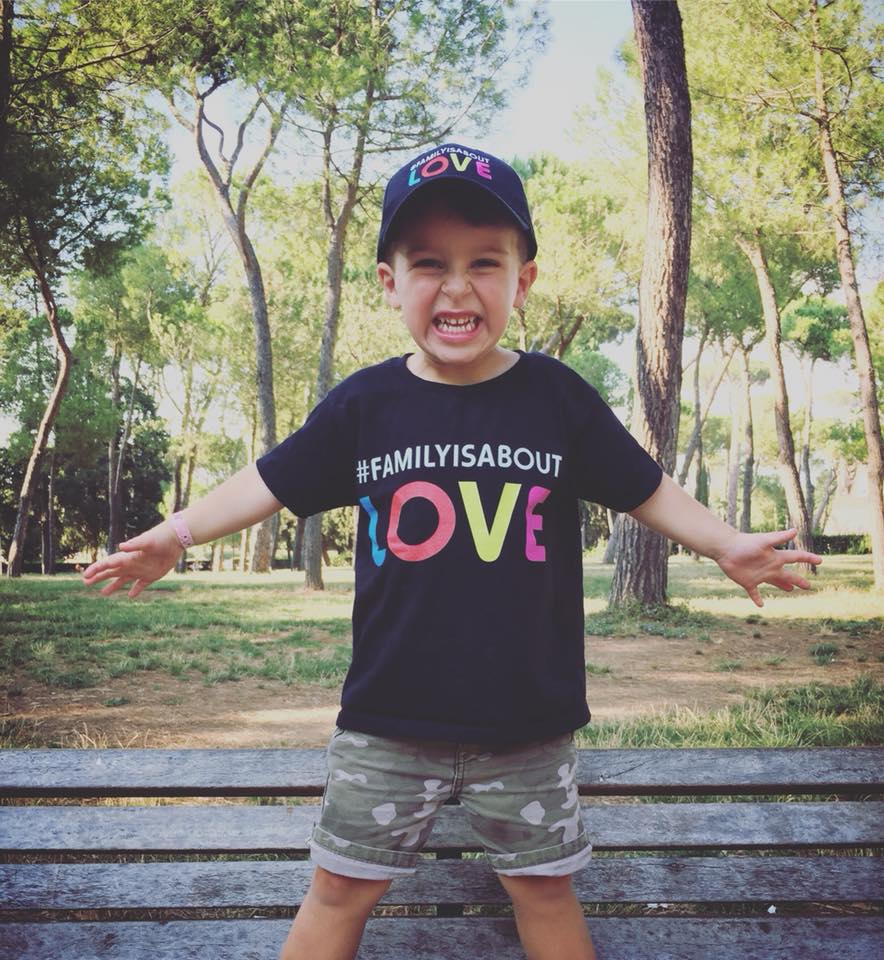 What Milo does have though is his Daddy and Papa; two open-minded and very supportive parents. I remembered the first thing I said to Milo when he was born, wiping the tears away from my eyes after holding him next to my heart I said "I will always love you no matter what, and no matter who you are!"
I need to remember just because life is "easier" it is not always better. I am so happy that I didn't go the easy route, and though it took me a bit longer than others to accept myself I am happier for it. I want Milo to be happy no matter what, and whether he is gay or straight or somewhere in between, I will always be here to love him, whether his friends are girls or boys!
A previous version of this post was published on Gays With Kids.
For more from Frankie Nelson be sure to visit FamilyIsAboutLove.com,
"LIKE" Family Is About Love on Facebook & "FOLLOW" on Instagram & Twitter.