Guest Blog Written By: Denise from The Mutts Kitchen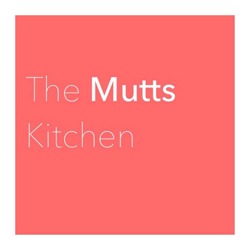 Okay, so show of hands on how many of you drooled by just hearing the name of these delicious treats?  These  super easy treats make a great holiday gift, are perfect for any potluck or to serve as dessert during your holiday gatherings.  I make a version of these every year. I change up the nuts and dried fruits or substitute the pretzels for salted soda crackers ( that makes it taste like a score bar, try it!)
You can whip this mouthful of heavenly caramel and chocolate goodness in less than 20 minutes.
SALTED CARAEL PRETZEL BARK
Ingredients:
Pretzels
1 cup butter
1 cup brown sugar
3 cups semi-sweet chocolate chips
1/2 cup white Chocolate chips
1/4 cup cashews (unsalted)
1/4 cup almonds (unsalted)
1/4 cup dried cranberries
Directions:

1. Line baking sheet with parchment paper, spray Pam on the sides (or rub with oil)
2. Break up pretzels and use enough to completely line the pan
3. Add nuts and dried fruit, making sure it's all spread out
4. Preheat oven to 350
5. In a sauce pan, melt butter and brown sugar, constantly stirring. until well combined. It will become thick.
6. Pour mixture over pretzels and spread evenly
7. Bake for 10 minutes
8. Pull of out oven and pour semi-sweet chocolate chips over. As it melts spread evenly over.
9. Once the chocolate is fully melted and spread, add white chocolate and spread, making a marble look.
10. You can sprinkle any topping on top for added decorations.
11. Chill until completely solid, then cut.
12. Can be stored in fridge
From our Kitchen to yours we wish you a very merry holiday season full of good food, love and laughter.
P.S. We'll be taking some time off for the holidays so we'll be back with our next Tasty Tuesdays recipe from The Mutts Kitchen in the new year. Happy Holidays, we hope it's a tasty one 😉 .
For more from The Mutts Kitchen be sure to check them out on
facebook, twitter and on their site!