Events
VAUGHAN FOOD TRUCK FEST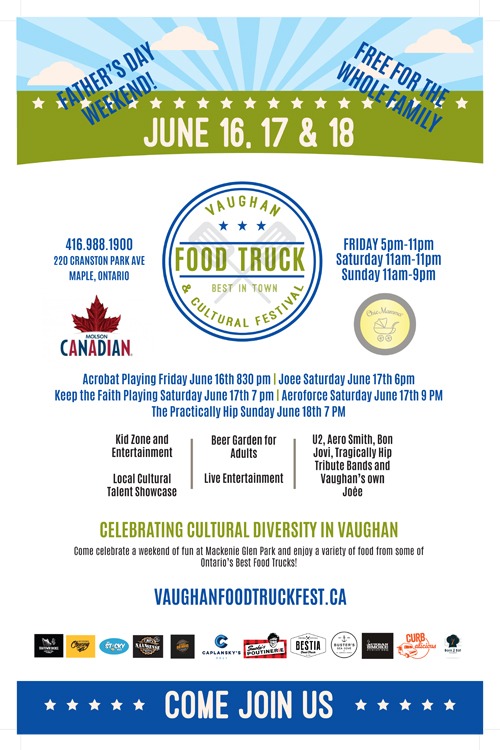 CHIC MAMMA IS PROUD TO PRESENT
THE VAUGHAN FOOD TRUCK FEST!
Come join us for a fun filled weekend of great food and entertainment!
Dates: Friday, June 16th
Saturday, June 17th
Sunday, June 18th
Location: Mackenzie Glen Park
220 Cranston Park Ave, Maple
Times: Friday 5pm to 11pm
Saturday 11am to 11pm
Sunday 11am to 9pm
Cost: THIS IS A FREE EVENT!
Make it a Father's Day Weekend to remember with FUN for the whole family!
Wanna WIN V.I.P. wristbands for the family?
Stay tuned because we'll be giving away tickets.
"LIKE" Chic Mamma & The Parenting Show pages on facebook
"FOLLOW" Chic Mamma on Twitter
"FOLLOW" Chic Mamma on Instagram
Can't wait to see you there!