It's been 15 weeks since we entered quarantine, and like many, we've spent a lot of time in the kitchen, cooking, baking, eating, hanging out, having dancing parties, etc. We're doing everything in the kitchen these days, including trying out new things.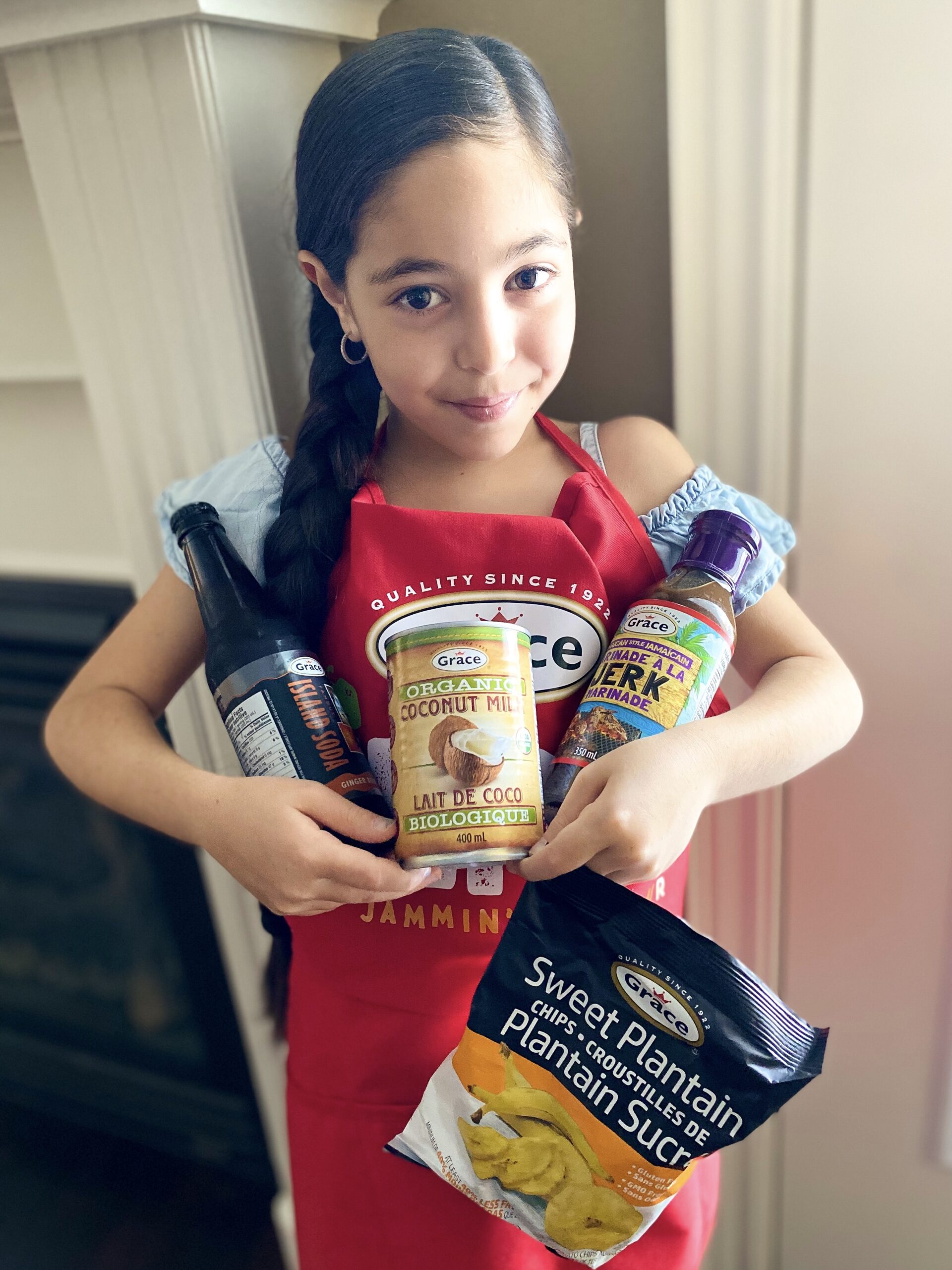 I recently got a package from my friends over at Grace Foods and Samantha, and I thought that it would be fun to create a yummy dish to serve for dinner using some of their great products. After throwing some ideas, we came up with something that we thought could be interesting and delish. We decided to take one of our fave Italian dishes and spice it up Jamaican style with a little jerk love, which was when we came up with "Jerk Chicken Coconut Alfredo Penne."
We jumped into the kitchen and got started! We had no recipe to follow, we just felt it out and let me tell you, it turned out amazing! It's even more amazing than our classic Chicken Alfredo pasta, and that's a family fave around here.
Wanna know how we did it?
Ingredients:

Grace Foods Jerk Marinade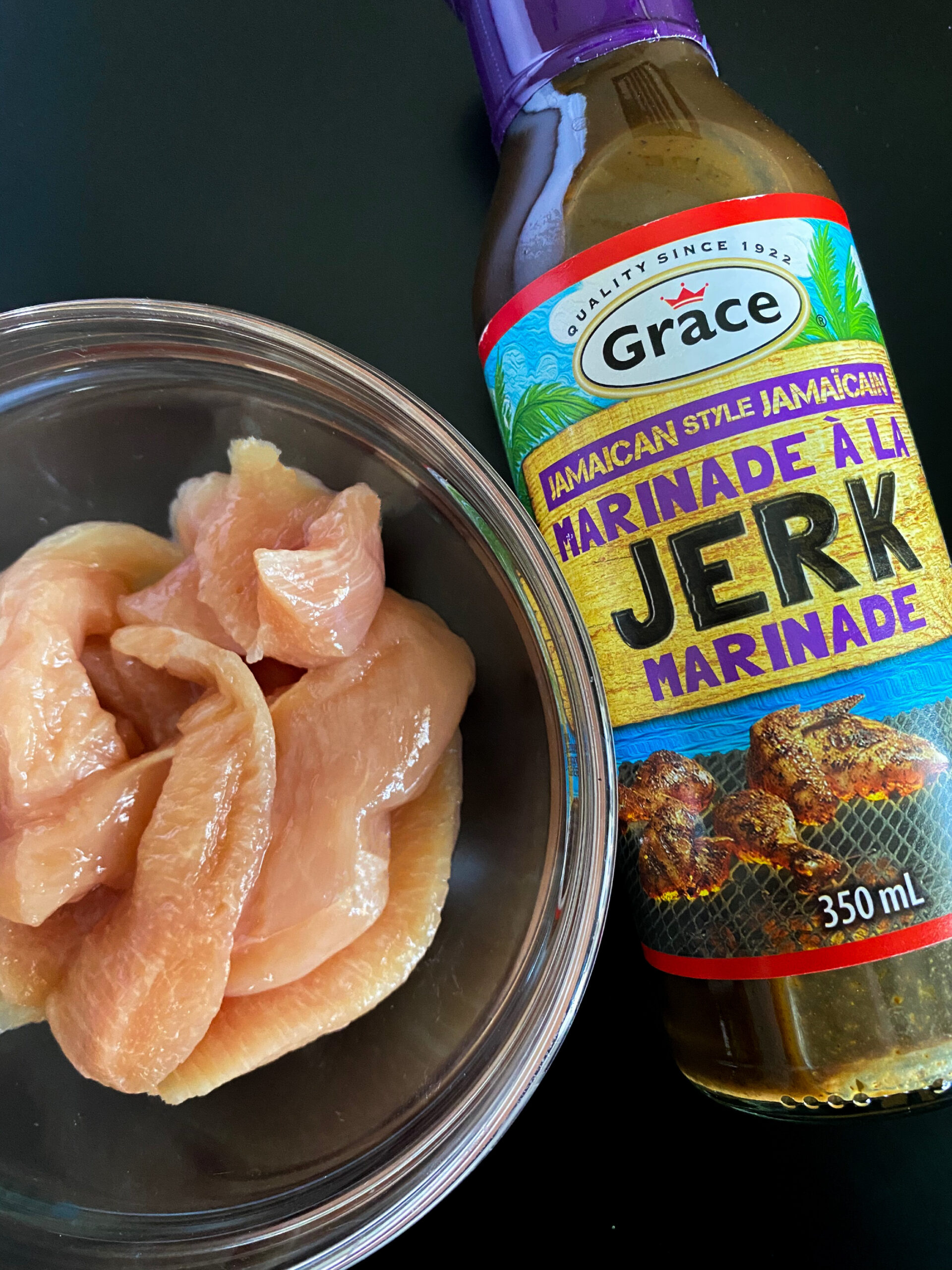 Grace Foods Organic Coconut Milk
Grace Foods Sweet Plantain Chips
Package of your fave penne pasta
Butter
Flour
Grated Parmesan cheese
Sliced mushrooms
Sweet green peas
Sliced chicken breast
Oil of your choice (coconut oil is a great option)
Directions:
1. Take your sliced chicken breast (use as much as you want, I usually use 1 breast) and place it in a bowl with the Grace Foods Jerk Marinade. Pour in enough marinade to evenly coat all the chicken. Set the bowl in the fridge and let it sit for a bit.
2. Put a tablespoon of oil into a saucepan over medium heat, and begin to sauté your mushrooms and sweet green peas. Mushrooms and peas are optional and feel free to use as much or as little as you want. Once everything is cooked, drain any water, put everything in a bowl and set aside.
3. In the same saucepan on low heat throw in a tablespoon of butter. Once it's melted, go ahead and add a tablespoon of flour to create a roux that will end up looking like a paste.
4. Slowly begin to add your Grace Foods Organic Coconut Milk and mix well, you don't want any clumps. As you slowly add coconut milk, you can start to add your grated parmesan cheese gradually. Continue to add the coconut milk and parmesan cheese while stirring. I never measure how much parmesan to use as I usually taste as I go along and add more if need be. Some love more of a mild taste, while others prefer it to be bolder…its up to you. As for the coconut milk, I tend to do the same thing, add as I go along until the ratio of parmesan and coconut milk is to my liking.
5. In a separate saucepan on medium heat, add in a tablespoon of oil (your choice) and add in the sliced chicken breast that has been marinading in the fridge with the Grace Foods Jerk Chicken Marinade and cook. Once it's cooked all the way through, you can remove from the pan and set aside.
6. You can now begin to boil your water for the pasta and cook as you normally would.
7. Take your mushrooms, peas and jerk chicken and add to your coconut alfredo sauce.
8. Once your pasta is cooked, mix in the coconut alfredo sauce, plate, add a little more sauce on top, garnish with a few Grace Foods Sweet Plantain Chips and pour yourself a glass of Grace Foods Ginger Beer.
This is a simple, quick and easy recipe and a great twist on the traditional Chicken Alfredo Pasta. It's the perfect fusion of Italian and Jamaican.
Give it a try and let me know what you think, can't wait to hear your thoughts!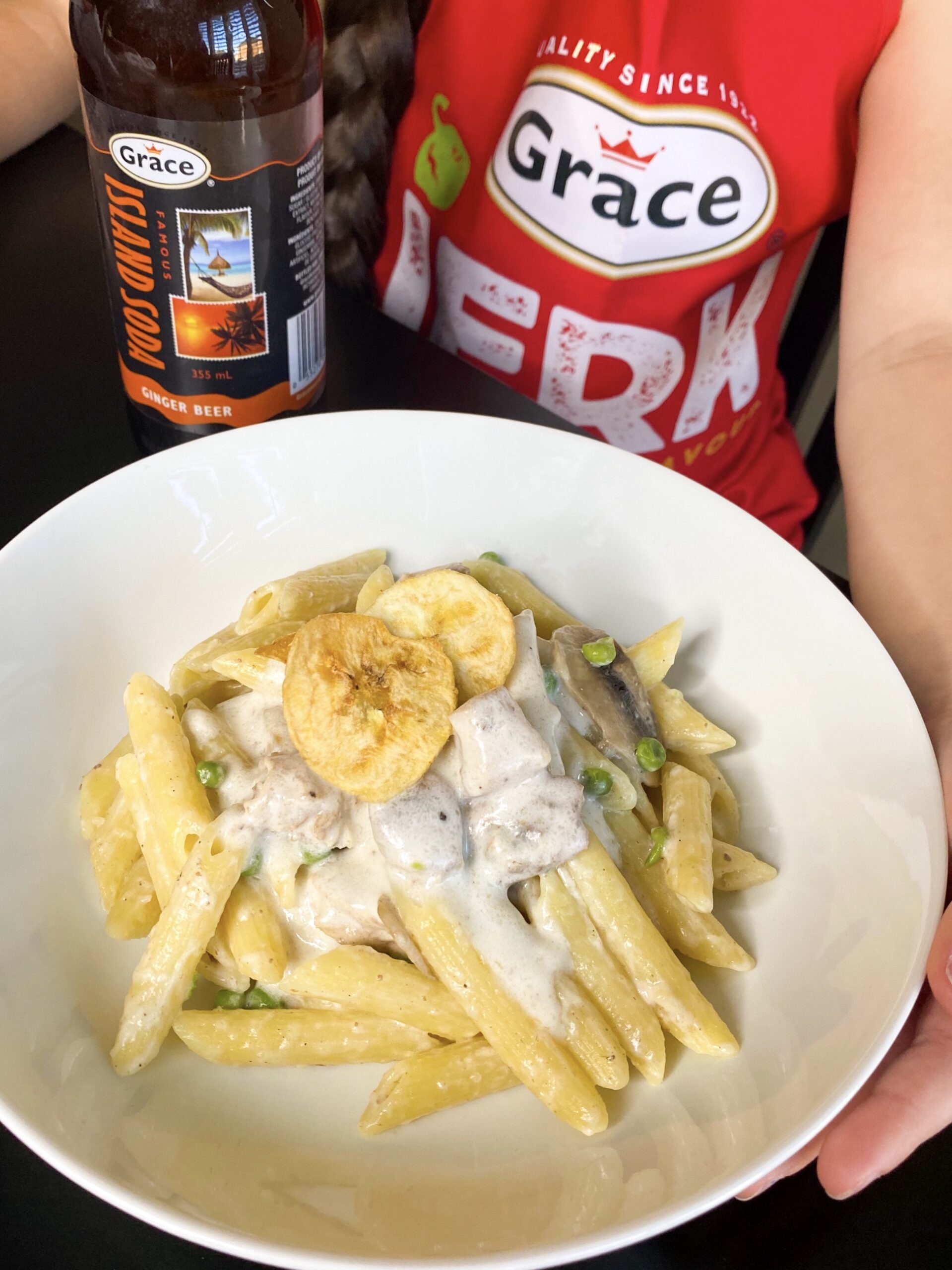 Want a chance to win a Grace Cooking With Kids Survival Kit so you can get started on cooking at home with your little ones? CLICK HERE to enter now!
Disclosure: This post is in partnership with Grace Foods. As always, the opinions expressed are my own.