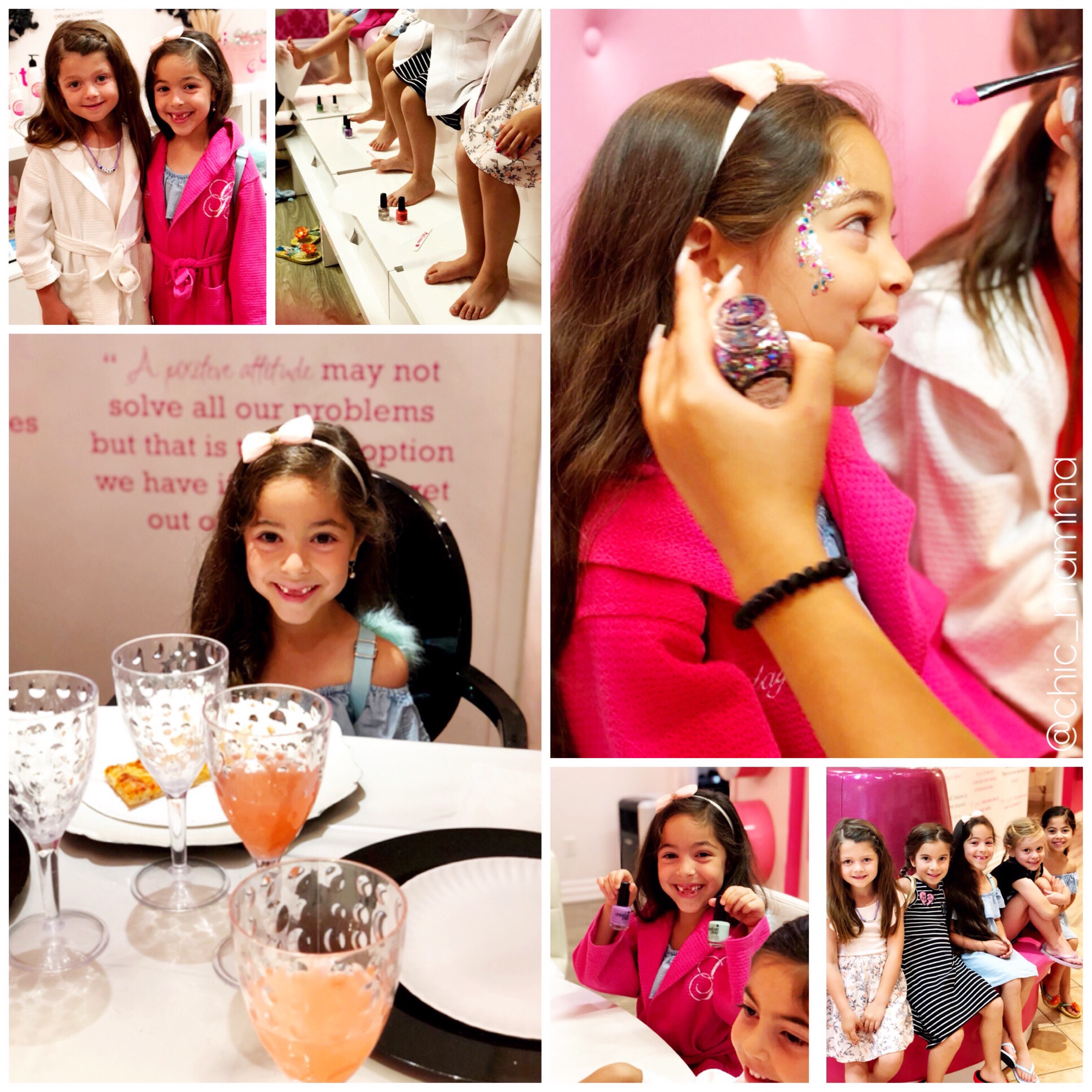 There's a magical place I know and it's my girls' favourite place to visit. It's super cute, it's girlie girl, it's filled with glitter, fun times, laughs, happiness, and more importantly confidence, self-esteem, positivity, and empowerment. I, of course, am talking about Glama Gal Tween Spa.
My girls have been frequenting Glama Gal for years now and they absolutely love it. We have been for Mother's Day, March Break, for birthday parties, PA days, just because on random days and this past summer we celebrated Samantha's 7th birthday there with her friends and it was awesome.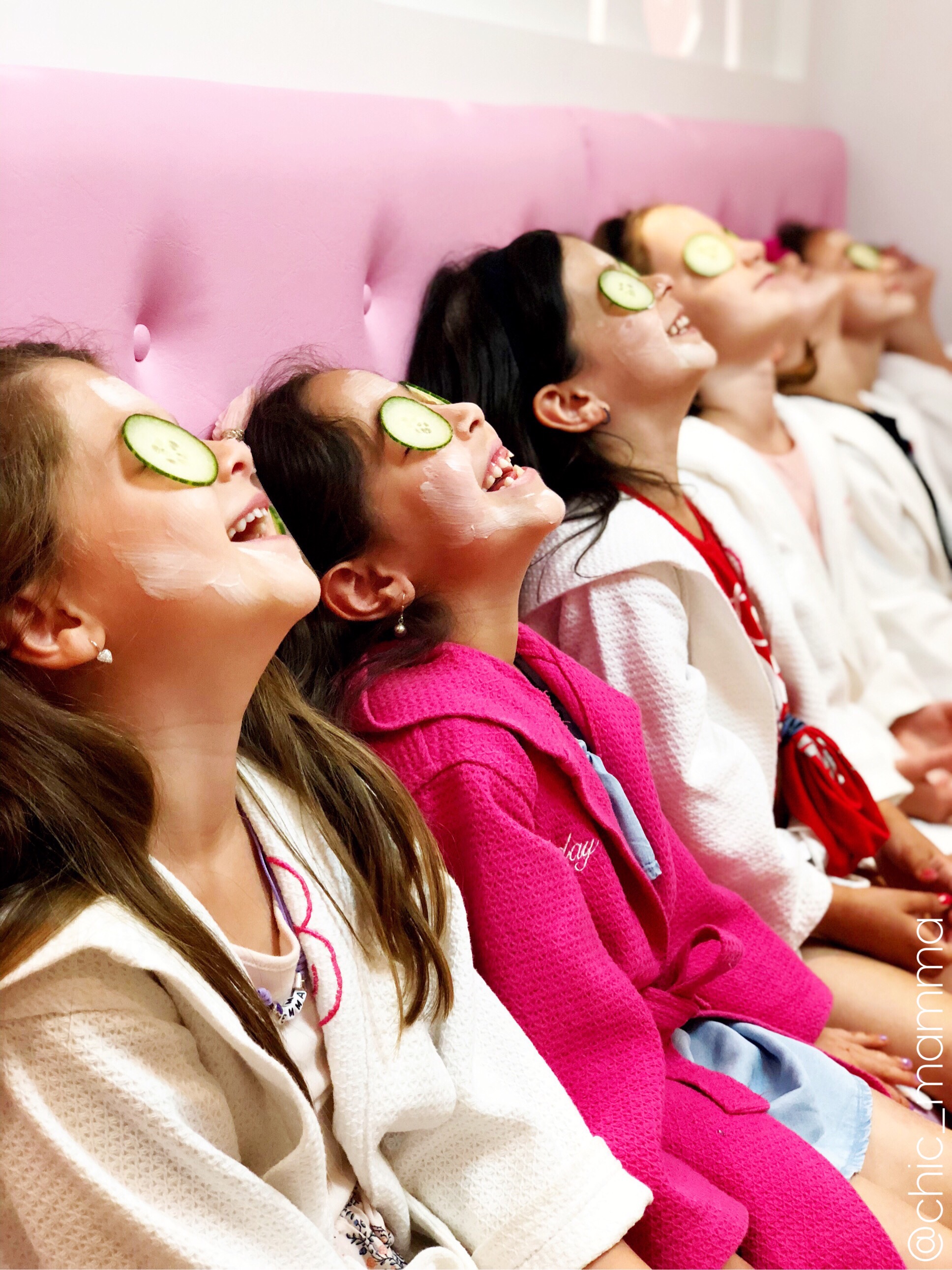 When I asked Samantha what she wanted to do for her birthday this year it was no surprise when she quickly replied with GLAMA GAL! But of course, why didn't I think of that lol. Now I'm not the kind of Mamma that get's super creative when it comes to parties so for me I need something easy and something that doesn't require me to do a lot of work. I just want to book the party, send out invites and show up haha and that's pretty much all I had to do, can you say WINNING lol. With 7 different packages to pick from plus the option to take one of their seasonal packages and turn that into a birthday package, you aren't limited. Now I wanted to share this with all of you because I know how stressful party planning can be and Samantha's party this year was anything but.
Ok, so you already know that we are big GG fans and we love what they are about, what they do, what they stand for and believe in, their amazing staff and service and everything else in between. Now with that said hosting a GG birthday party was new to us and so I had no idea of what to expect. Well, let's just say it was as easy as picking up the phone and booking the date…they'll even give you the invites. Plus if you really want to make it super easy they have additional add-ons for loot bags and much more. My absolute favourite thing is that if you go through the packages and maybe want to customize something you can. We opted to go with one of their special seasonal packages that were available and we turned that into Samantha's birthday party and it worked great.
The girls had a blast! From the moment they walked in and got their robes on to the start of the pampering. Manicures, pedi's, fun at the DIY station creating lotions of their choice, facials, face glitter and picking out bath bombs (which by the way is my girls most fave thing to go home with from there) it was the most perfect day for them.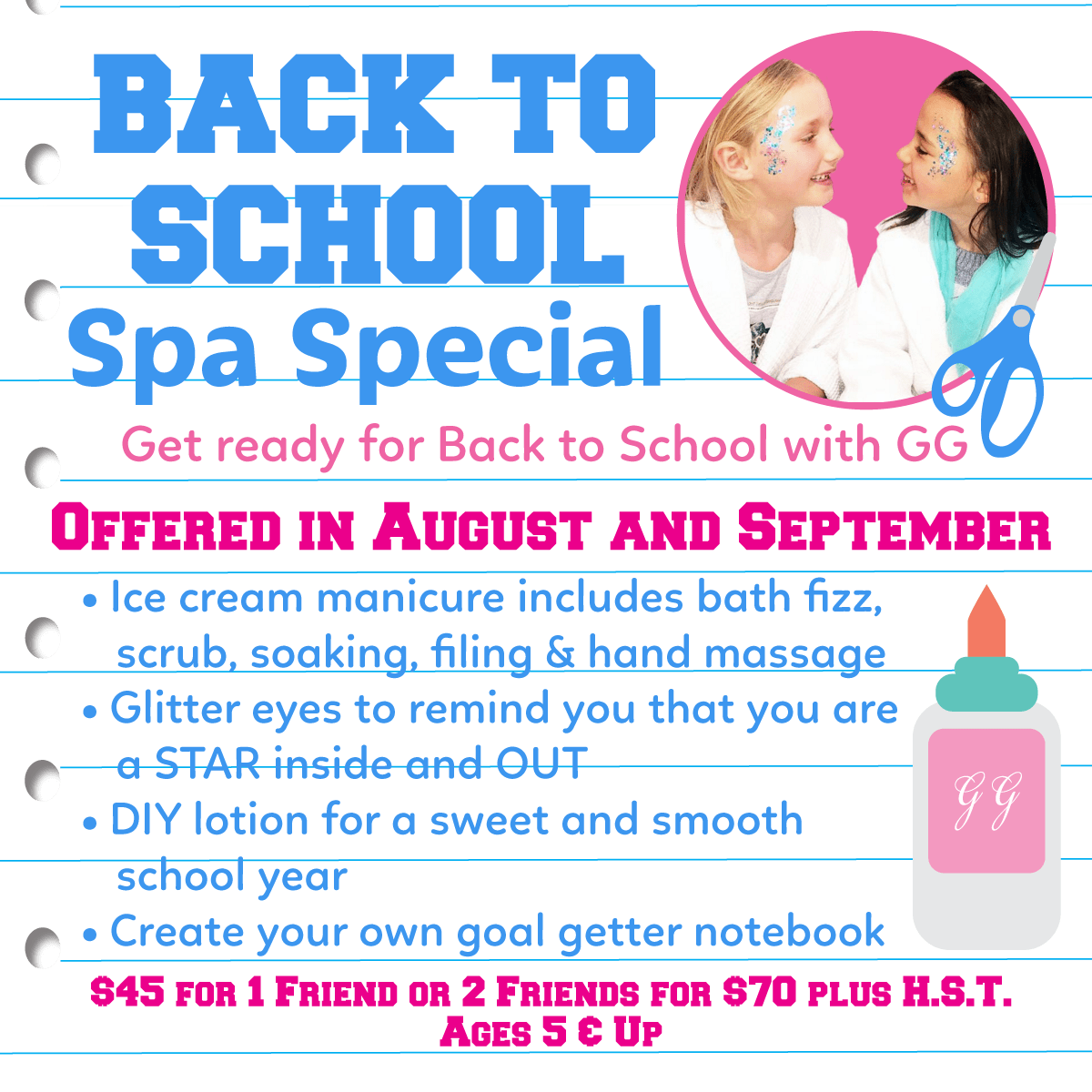 Right now they have their Back To School Spa Special on for all of September and it's a perfect way to celebrate and kick off of the new school year…maybe something fun for the upcoming PA Day or a fun way to celebrate those September birthdays. Either way, you'll be sure that your kids will have a blast!
Also, don't forget that if you have a 2018 Chic Mamma Card you can save $5 off any spa package* and 5% off any party package* (*not valid with any other specials or offers).
For more information or to book a spa package or party be sure to visit
 Glama Gal Tween Spa online, "LIKE" them on facebook and
"FOLLOW" them on twitter, instagram and pinterest.
Be Confident! Be Positive! Be YOU!