March break is coming to an end and it has been a jam packed week filled with fun, fun and more fun! Today was no exception and our visit to Glama Gal Tween Spa Vaughan was the icing on the cake. It's one of our favourite places to visit and we've been going since Samantha was just 23 months old. If you've been reading my blog for a while then you've probably heard me talk about what a fantastic place it is. Samantha still recalls her visit there with me when she was barely 2 years old and just days before Liliana was born. If you ask her she will tell you how we went to celebrate Mother's Day just the two of us, she will tell you what we did and even what she wore that day…I'm not even exaggerating!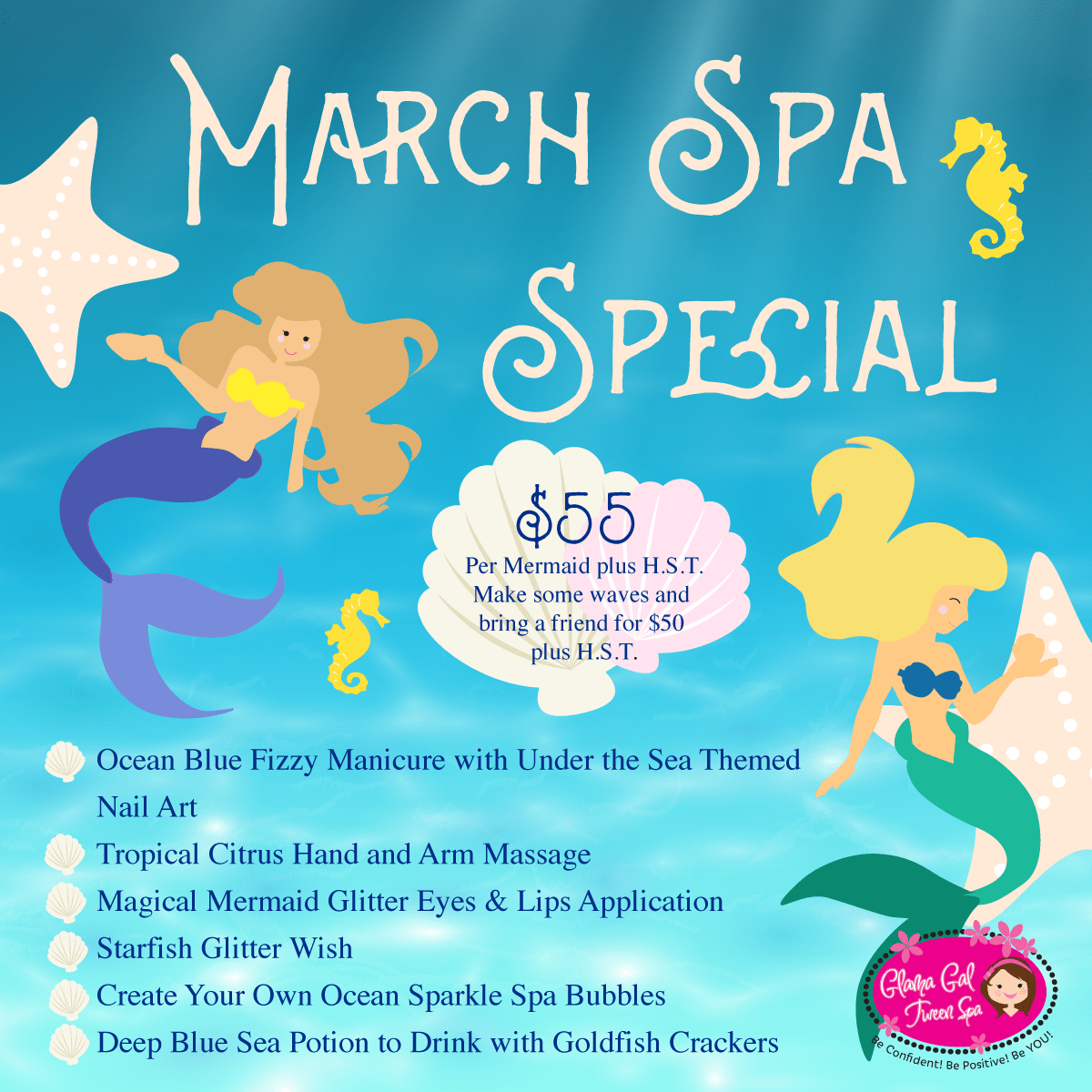 So last week when I was planning different things to do during the March Break of course a visit to Glama Gal came up and lucky for us they have a special package they are promoting that the girls have been dying to check out. I'm talking about their Mermaid package! What little girl or in my case what Mamma doesn't want to be all glammed up and pampered like a mermaid, they had me at glitter haha.
The whole week the girls could not wait for Thursday to come just so they could go to the spa with their friends. From the minute we arrived the service was outstanding. They greeted all the children, learned their names right away as they took their coats, they asked the parents if there are any allergies that they should be made aware of. Being a Mamma of child who has a life threatening allergy you don't know how happy that makes me. The fact that their establishment goes the extra mile and takes these precautions to ensure the safety of everyone who walks through their doors is something that gives me great peace of mind.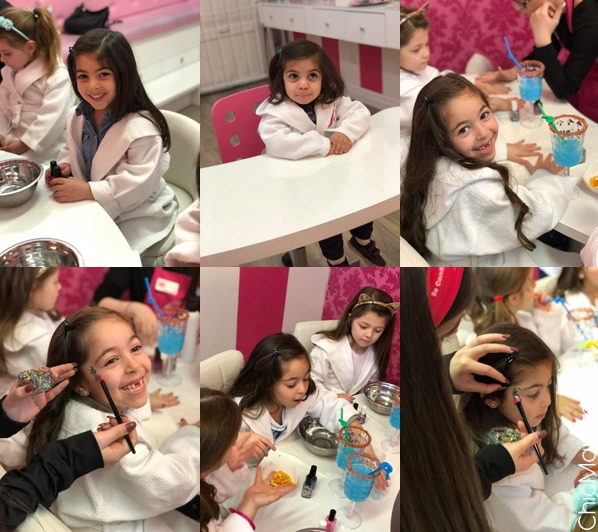 From there the girls (and Marcus who is also a big fan as you can see from his photo haha) laughed and soaked in every minute of their mermaid services. They got to mix their own ocean sparkle spa bubbles, picked out their polish for their ocean blue fizzy manicure, relaxed with a tropical citrus hand and arm massage as they sipped on tasty deep blue sea potion and nibbled on goldfish crackers. While in between they got some magical mermaid eye glitter and some shine on their lips. On the way out the girls made sure to hit up the gift area to pick up some fancy lip balm and get their special starfish glitter wish.
Everyone had an amazing time, including us Mammas. If you're looking for something fun to do with your little ones…girls and boys (yup, they offer services for boys as well) then you definitely need to go and check it out. The Mermaid package is on till May and if you want to get in on the action be sure to ask about their Mom and Me Experience Mermaid package.
I won't lie, I'm kinda jealous the girls got sparkles today and I didn't haha!
For more information on Glama Gal Tween Spa be sure to visit them online,
"LIKE" them on facebook and "FOLLOW" them on instagram and twitter.
Disclosure: This post is in partnership with Glama Gal Tween Spa. As always the opinions expressed are my own.