Guest Blog Written By: Barbara Ann Solomon of Barbara Ann Style Blog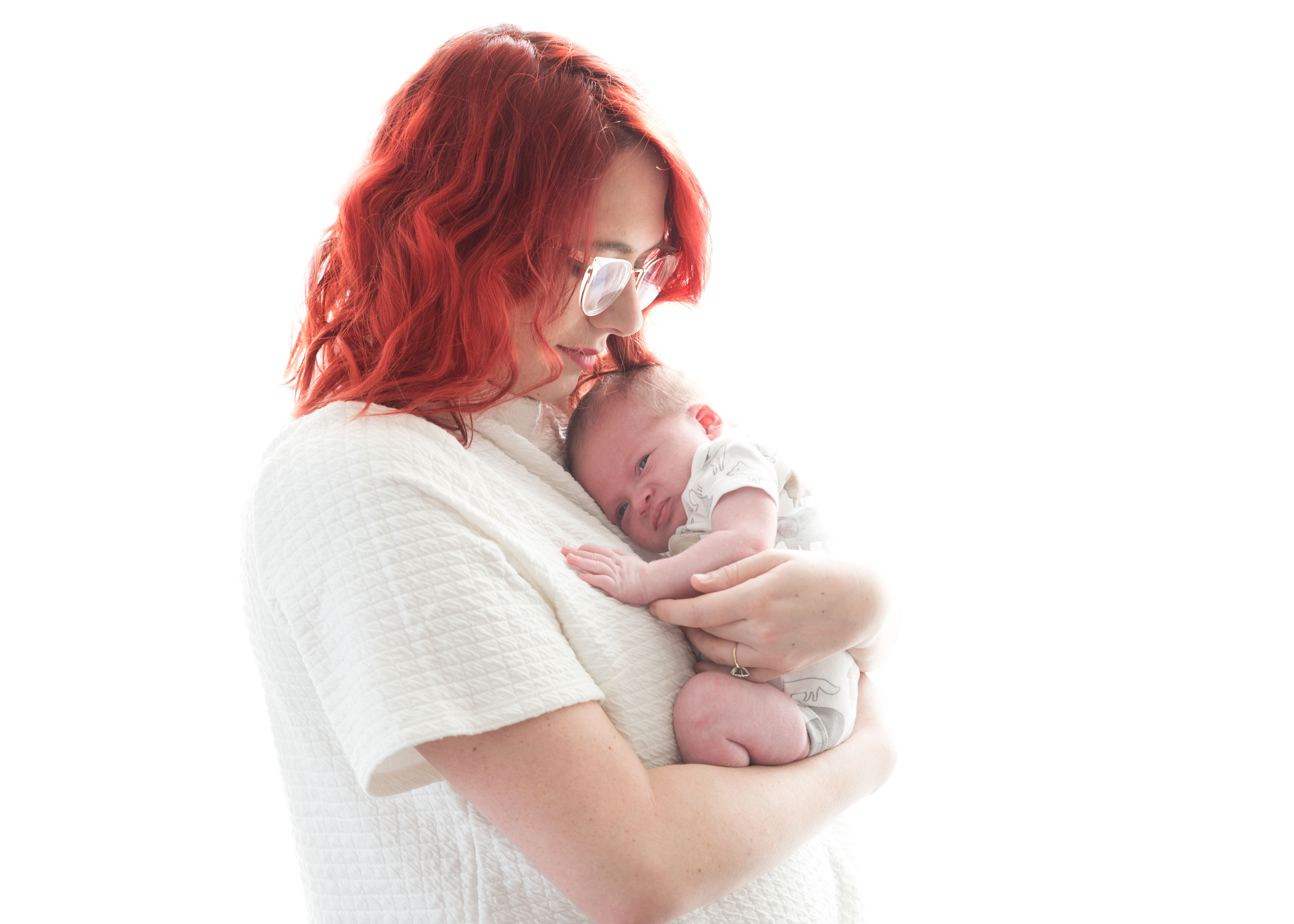 I started this post probably three days before I went into labour, which was 2 weeks before my due date. I was excited to share some of my favourite items, and why I thought #babyNegin would love them. There were a zillion things that they say you need vs. what works best for you, and this can be somewhat difficult to navigate. For Trevor and I, we tried to keep things simple and ensure we invested in things that would compliment our lifestyle.
New Rides
1. Our new ride: Trevor and I had been driving a 10 year old coupe upon getting pregnant and one of the first things that EVERYONE told us, was that it was time for a new car. There would be no way, we could get a baby in and out of our current ride and it was time to look for a bigger option. After months of research (mostly on Trevor's part) we agreed that we wanted an SUV, packed with all the safety features but not comprising on style and luxury.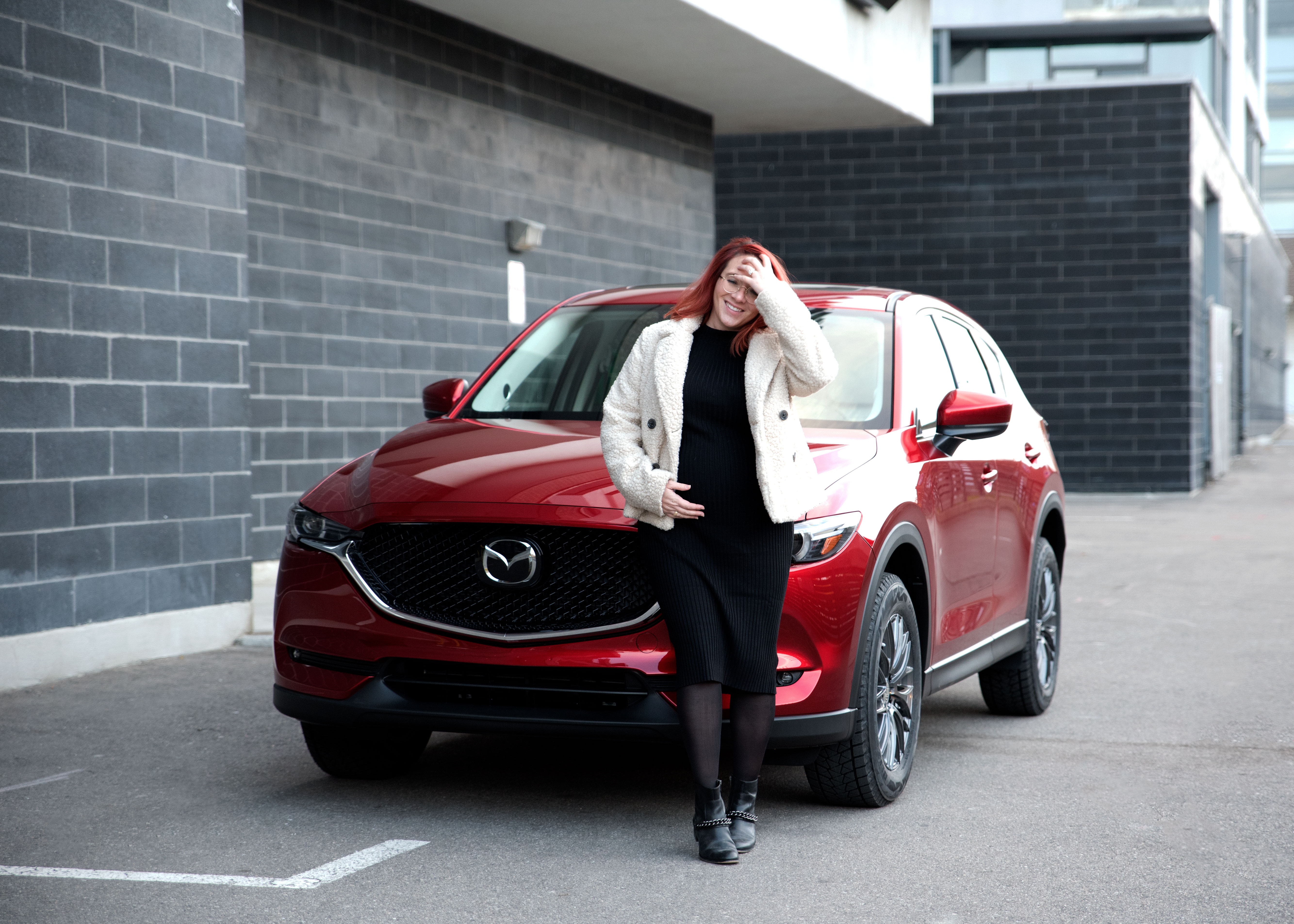 We test drove a number of makes and models but kept coming back to the first we had seen, the new 2017 Mazda CX5. Some of the features we loved about this SUV were the rear-facing camera, 4-wheel drive, lane departure warnings, Skyactiv Technology and the Smart City break support. We found our perfect CX5 at the Westowne Mazda dealership, located in Etobicoke, with the help of Doug Warsh and Niki Figliano.
2. Baby Negin's new ride: When shopping for strollers, options seemed endless with so many varieties in the market place. We knew we needed something compact and lightweight, that was ideal for long walks with Taco. We started browsing and testing out each stroller and we loved how easily the ValcoBaby strollers handled.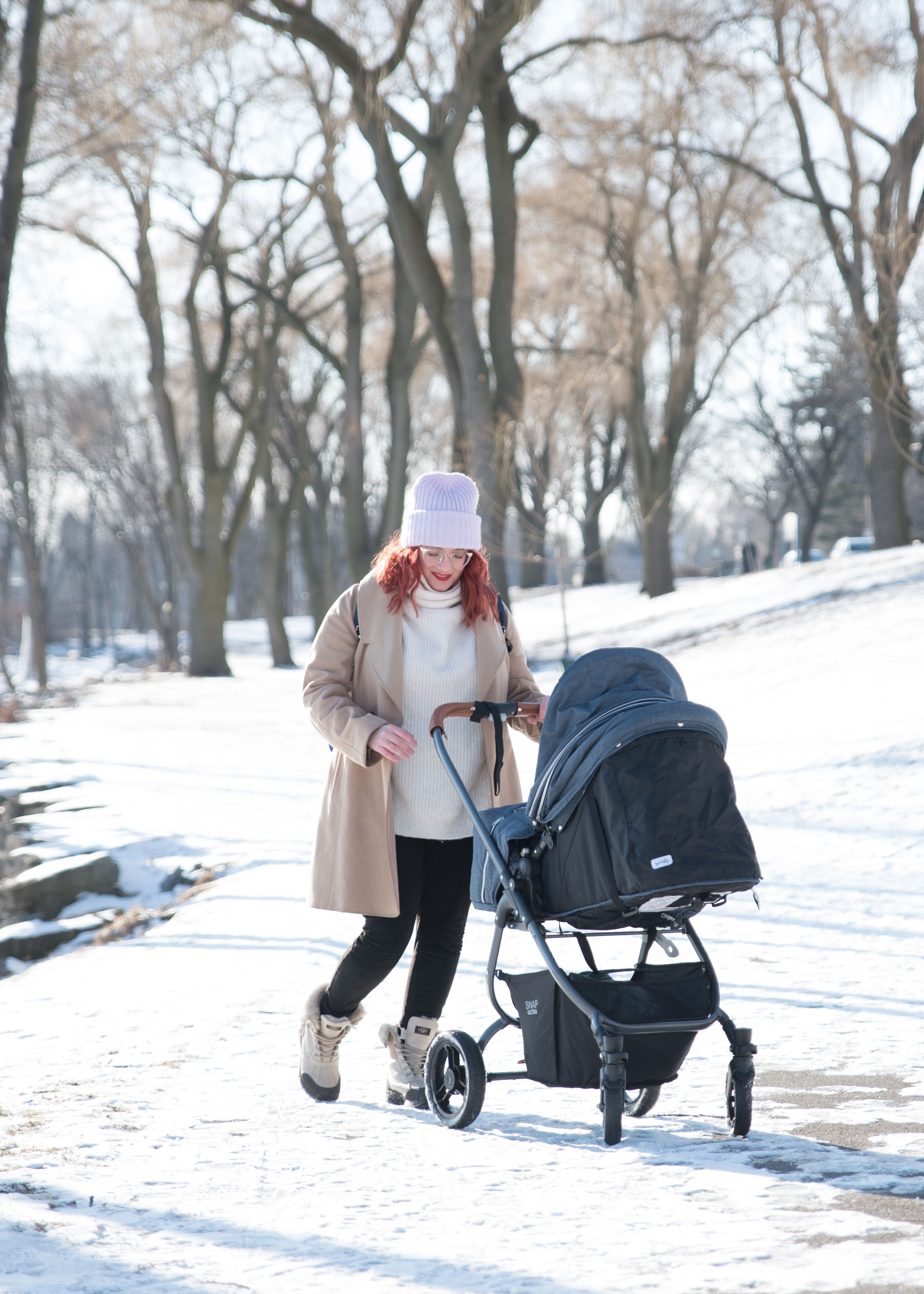 We picked the Snap Ultra Tailormade in denim, weighing just 8.2kg, this lightweight stroller is ideal for easy traveling. Suitable for infants with a full reclining seat through to 45 lbs, the stroller includes a beautiful boot cover and collapsible hood. It also has adapters available to pair with our Maxi Cosi car seat.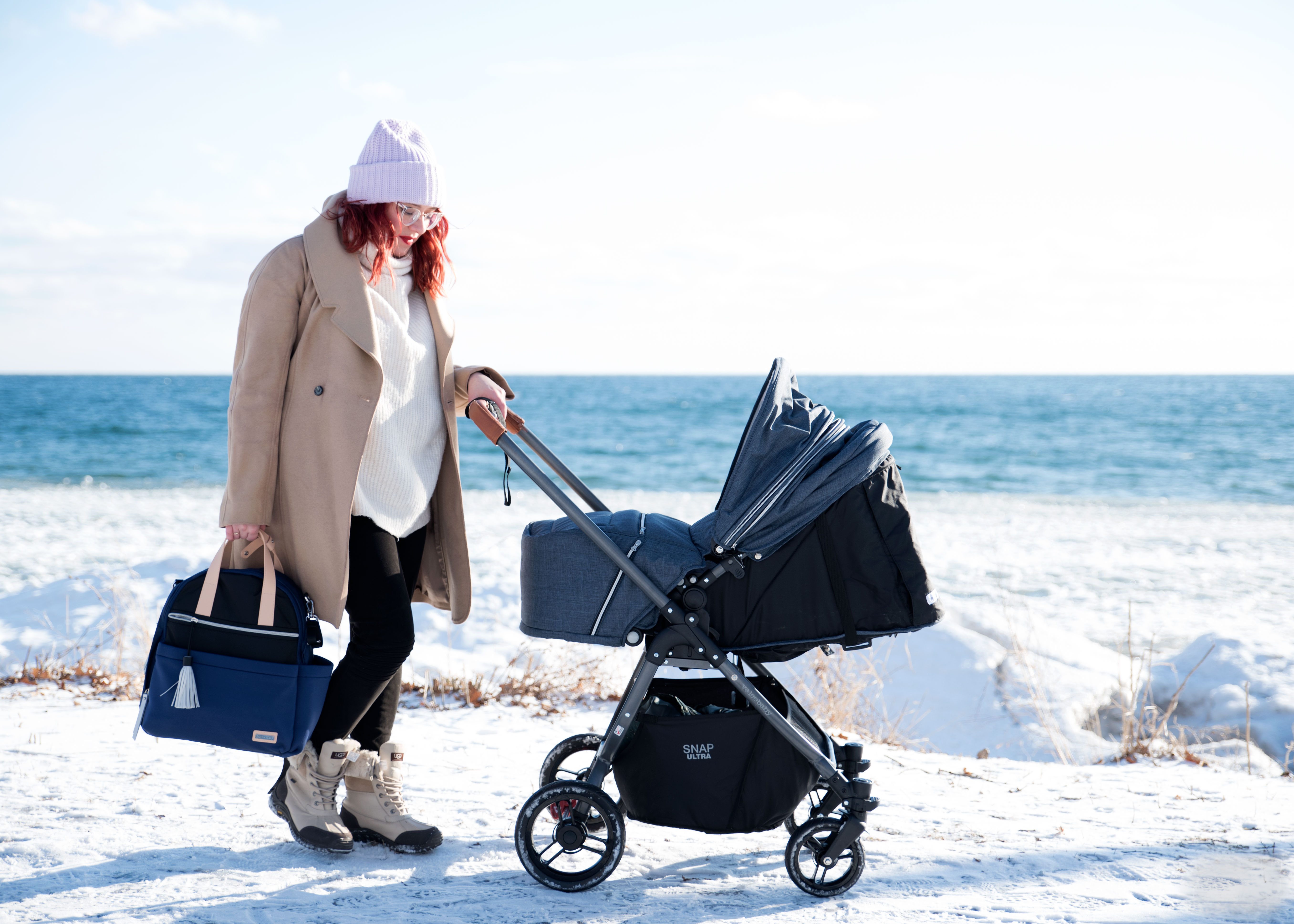 Coat: Club Monaco, Sweater: Club Monaco, Leggings: Noppies from Carry Maternity,  Boots: Uggs, Diaper bag: Skip Hop (on sale)
3. Shopping Cart Hammock: One thing that confused me, while getting ready for Sterling, was how I was going to be able to go grocery shopping. Typically a task I love to do, I couldn't figure out how to push both a shopping cart as well as a stroller. I was then introduced to the Binxy Baby Shopping Cart Hammock, a one-of-a kind hammock that provides a safe and cozy seat that hangs elevated inside the basket portion of most standard shopping carts. It's ideal for babies who are not quite ready to sit up yet and allows plenty of room for groceries. I also love that I can place my car seat on top of the sling and secure it to the shopping cart, for those quick trips to the store.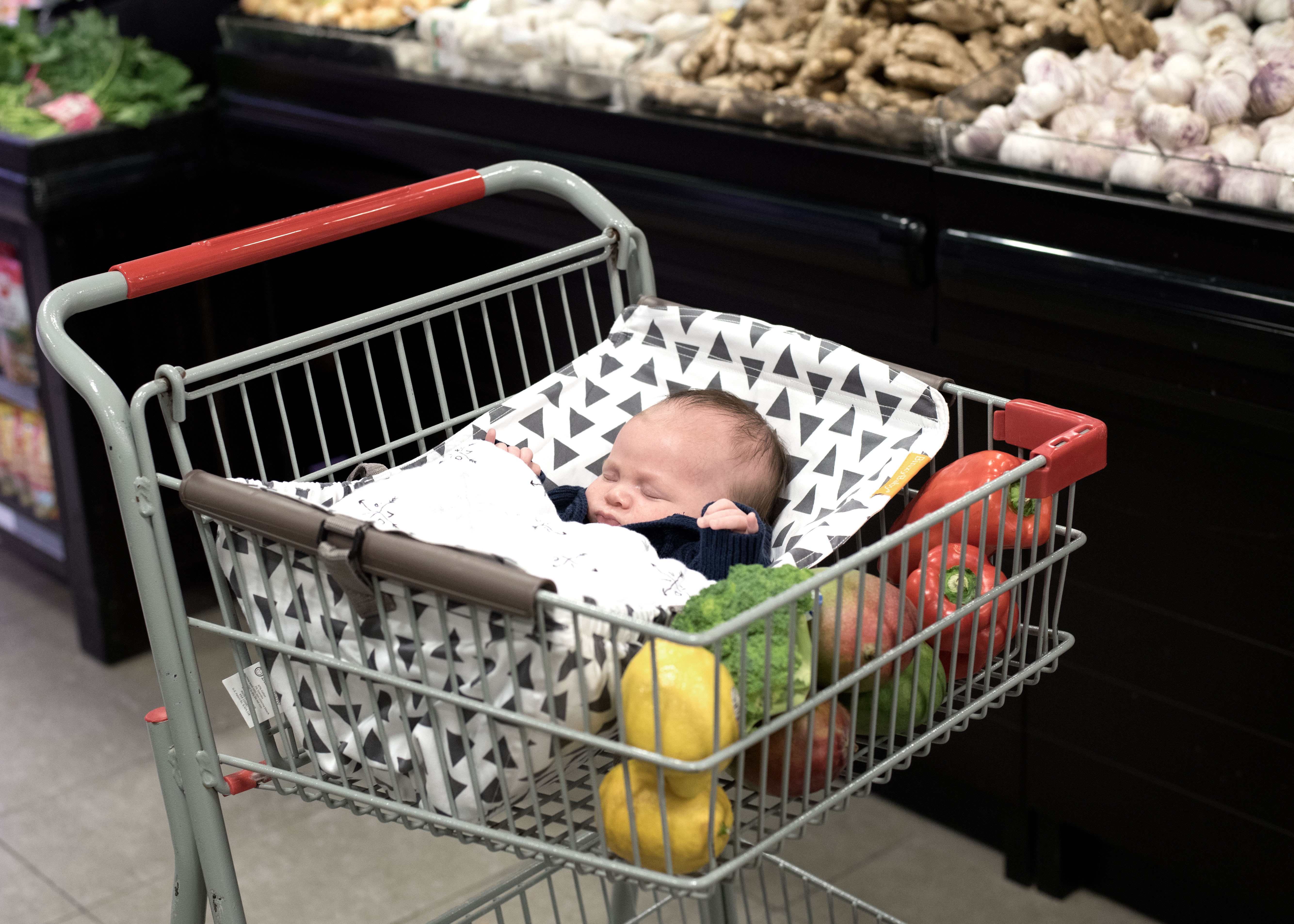 4. Baby Carrier: When we moved into our stacked town home, I knew that our stairs would be an issue once we started our family. Not wanting to leave an infant alone, I'd need to find an easy solution to keep my little one close while allowing me to move around our home. Once getting pregnant and bringing home Taco, the requirement for something that would be effortless became urgent.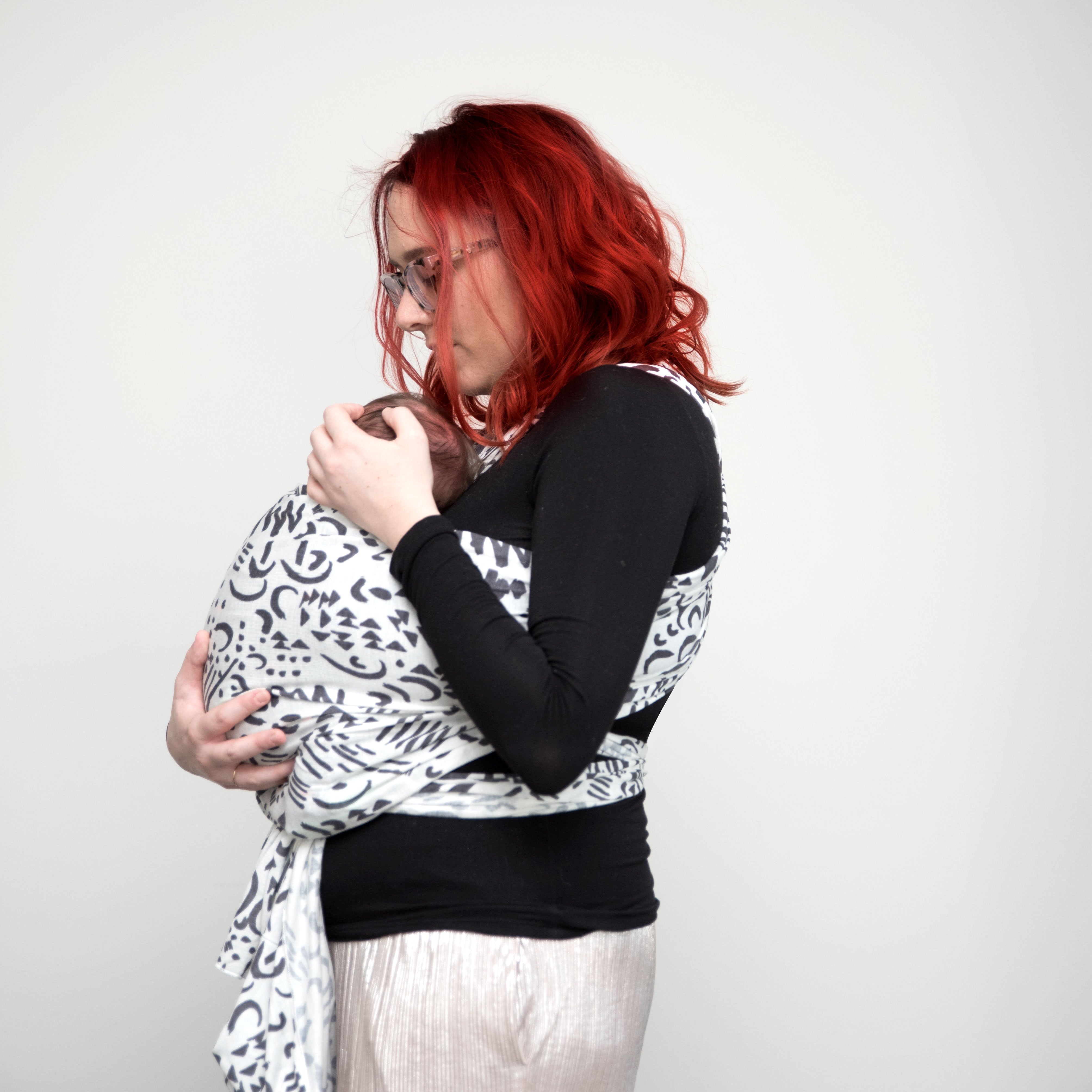 I stumbled upon Solly Baby on Instagram (where I find and fall in love with a lot of brands these days) and was taken back by the beautifully designed fabrics of these infant wraps. Made in the US, the wraps are made from certified Lenzing modal, which is lightweight, buttery soft and a sustainable fabric sourced from the pulp of Austrian beechwood trees and dyed with environmentally friendly dyes.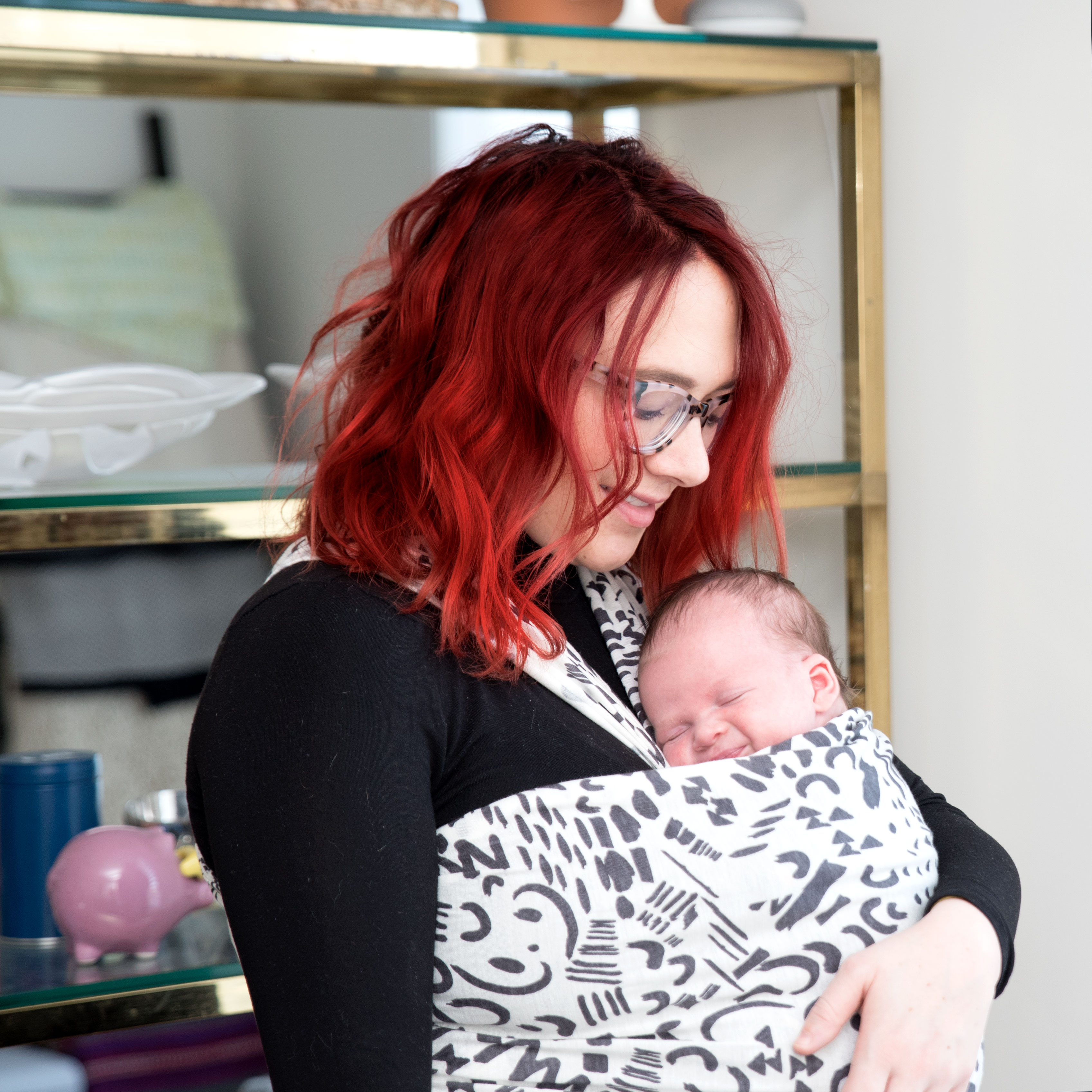 I simply love that I can keep Sterling close and still go about my daily activities, and he seems to love it too.
Innovative Essentials
5. Smart Pump: Breastfeeding is something I become very passionate about leading into my final stages of pregnancy. In late November, I was a guest on the AM640's The Parenting Show with Pina Crispo, which airs Sunday nights at 7pm and discussed the topic of breastfeeding (listen here), with host Pina of Chic Mamma, lactation specialist Katie Wickham, and the hilarious momma, Meredith of That's Inappropriate.
Together, they prepared me, while scaring the shit out of me, for everything I'd need to know regarding nurturing my newborn. I walked away from the show, knowing that the most important things was to feed my baby, regardless of method. Whether it be through formula, breastfeeding, pumping or any combination of these options, I felt confident knowing that there is no right or wrong way to feed your baby.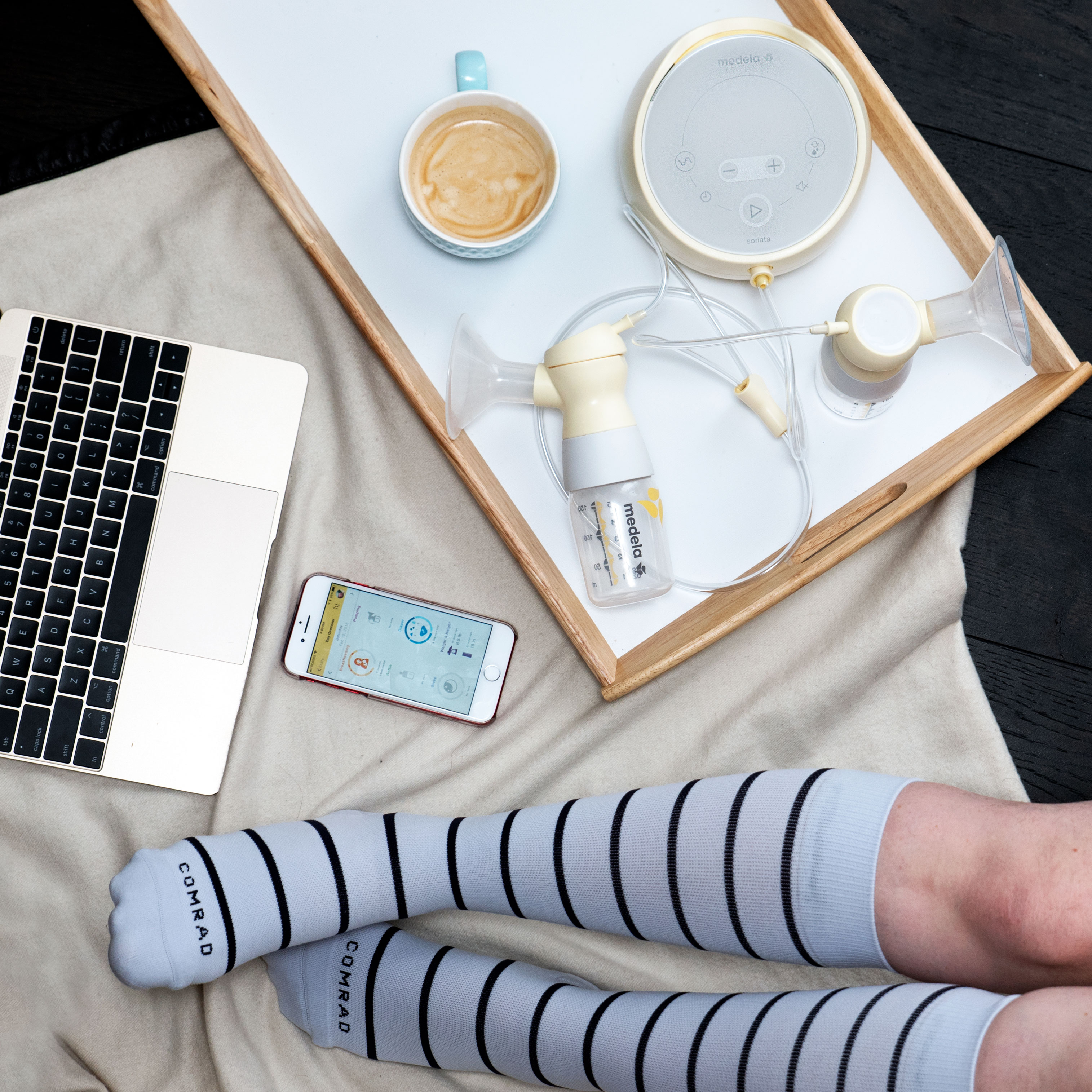 Socks: Comrad
Being a busy mom, with the hopes of jumping back into the swing of a blogger lifestyle, I knew I'd need to use a pump to help share the responsibilities and ensure that there was always a supply of milk available for my growing son. The new Sonata Double Electric Breast Pump by Medela, is quiet, responsive and smart connecting to the MyMedela app which tracks your baby's growth, pumping sessions and personalized content regarding lactation information, to help you reach your breast milk feeding goals.
6. Portable Baby Lounger: Being an entrepreneur means that even though you may have just given birth, it doesn't mean the projects stop. I am fortunate, as Sterling is a napper, who will fall asleep basically anywhere, as long as he feels secure.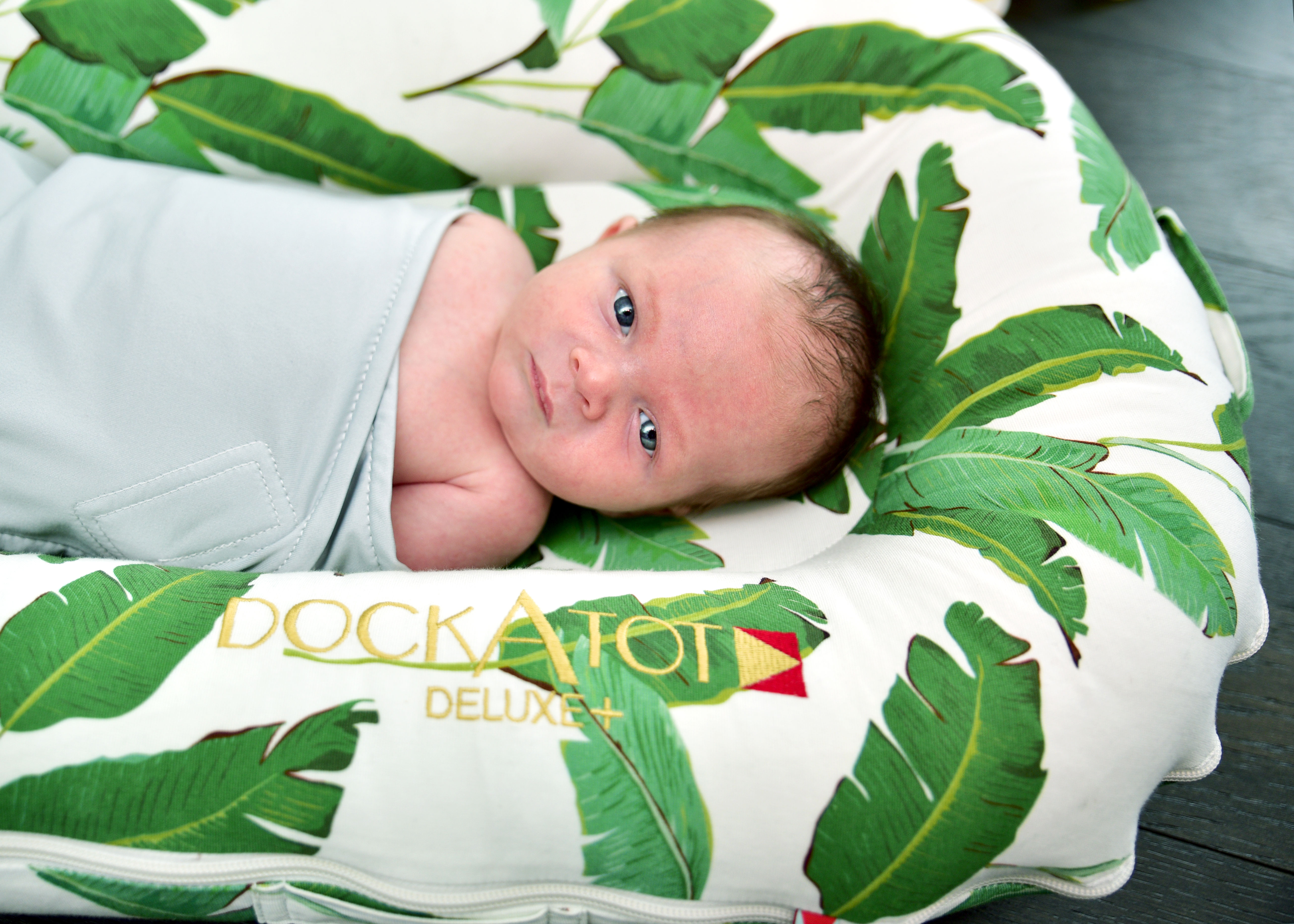 Enter the lightweight and beautiful Dockatot, a multi-functional lounging, playing, chilling, resting and snuggling dock you can take anywhere. Sterling sleeps like a champ in this 100% cotton, cozy and breathable nest available in two sizes, (Deluxe for 0 – 8 months and Grand 9 – 36 months), as its snug fit resembles the womb and makes him feel safe.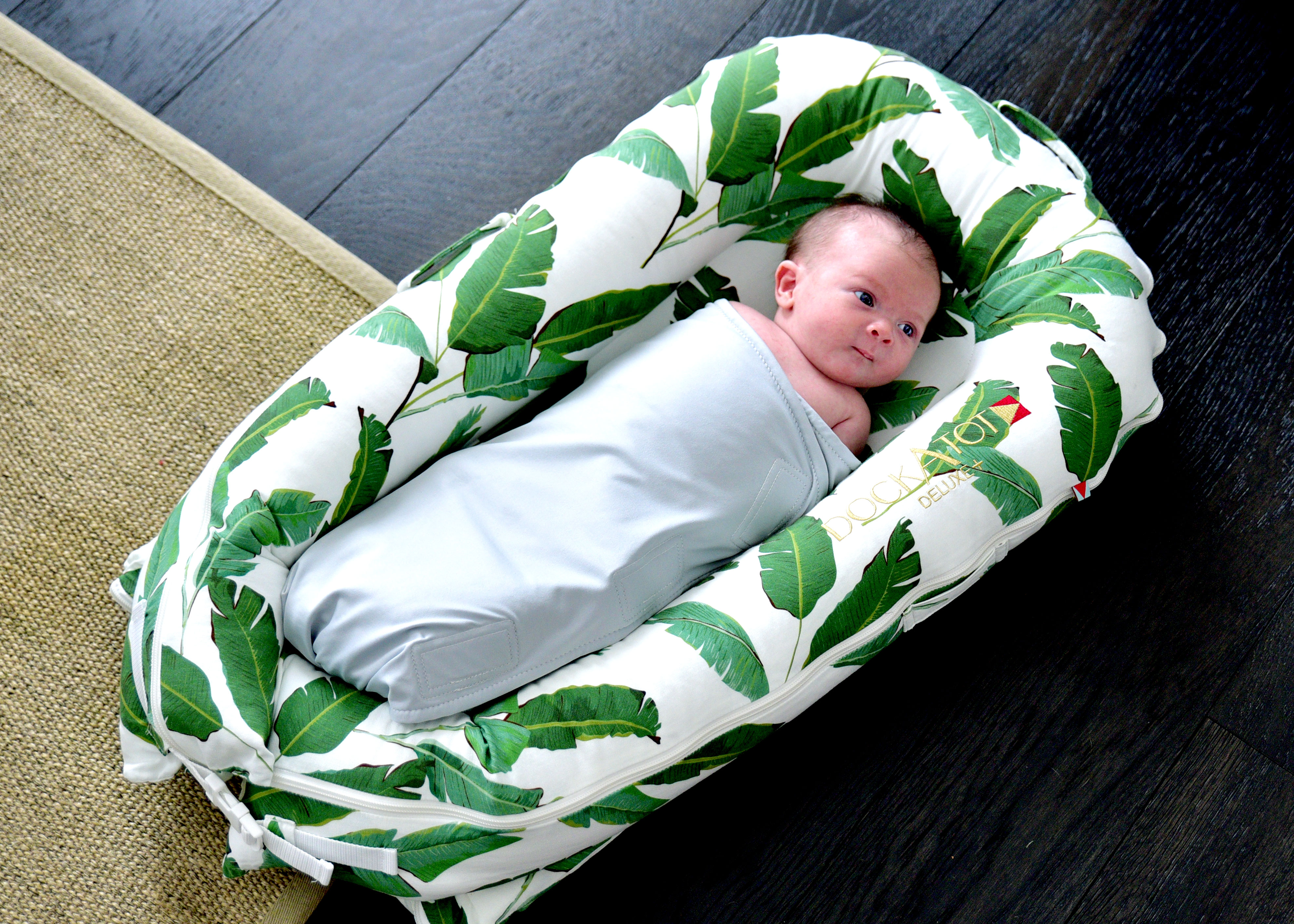 7. Easy Swaddle: Sterling, as mentioned is a great sleeper and we are fortunate because of that. We strongly believe in swaddling and creating cozy womb like environments, which has been proven to have therapeutic and developmental benefits. We tried a few different methods of swaddling and found that the most effective and easiest is with the help of The Ollie World Swaddle.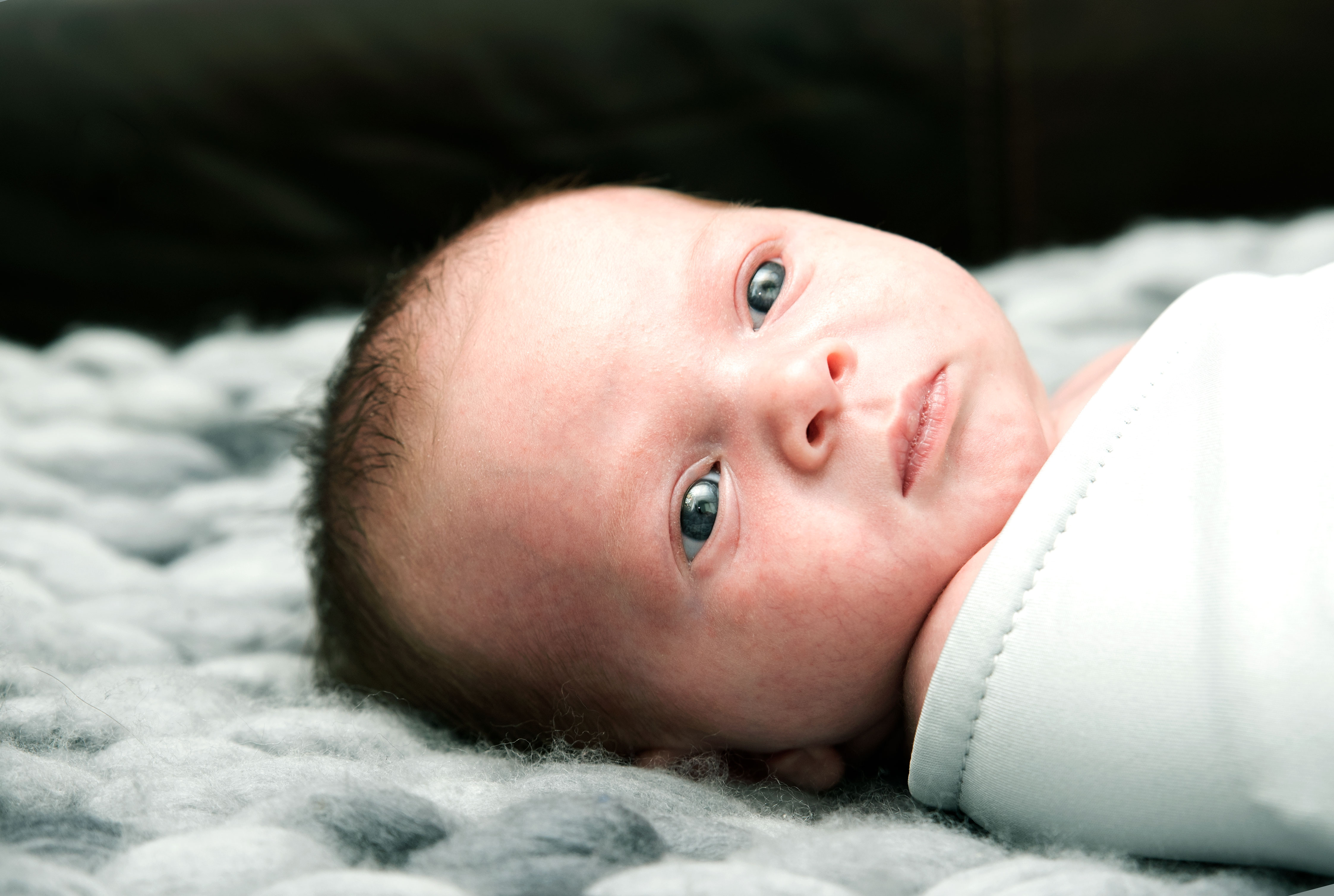 What we loved most about The Ollie was the design, the Velcro kept Sterling feeling secure in the moisture-wicking material and the opening at the bottom made over night diaper changes easy without the need to un-swaddle. Swaddling for us, has allowed Sterling to sleep safely and self-sooth throughout the night getting hours of quality sleep at a time.
8. The Cleaner Pacifier: I tend to fall in love with beautifully designed things, and hope that they product matches the level of design. With The Pop Pacifierby Doddle and Co, recently seen on Shark Tank, we've found that magic spot where function meets fashion. Recommended for babies 0 – 6 months (but suitable for older babies), this 100% silicone pacifier is designed so that the nipple pops back into its built-in protective bubble every time it falls, allowing for fewer trips to the sink to wash it.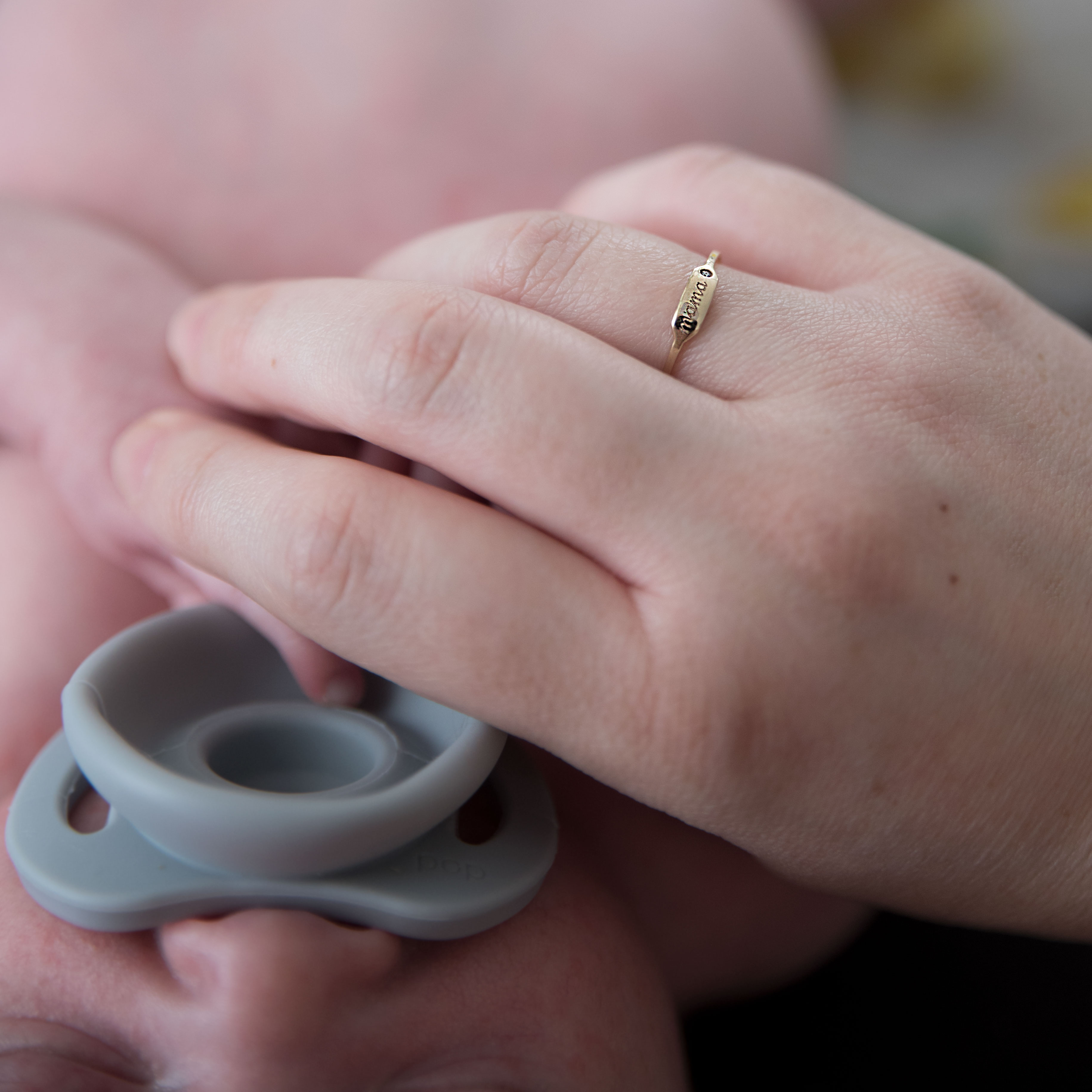 Ring: Bluboho
Beauty and Brains:
9. Baby furniture that doesn't look like baby furniture: Our living space, in our new home, was designed to be very open, with clean lines, bright and light colours (see our kitchen reveal and living room reveal). Trevor and I spent a lot of time curating the collection of furniture and decor to match both of our styles and allow for optimum entertaining.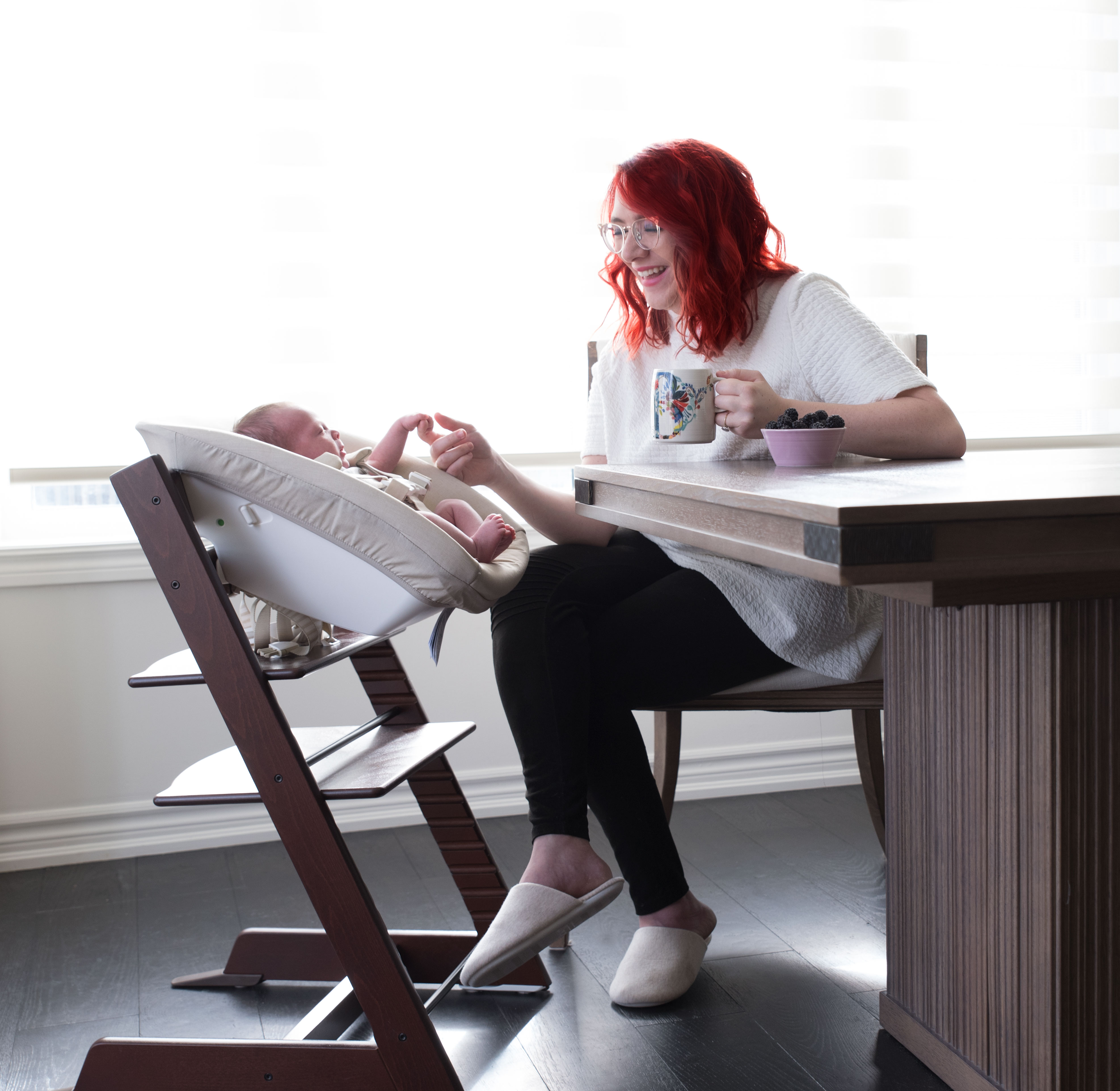 With a baby on the way, we didn't want to throw away everything we had done to create this aesthetic, and began the hunt for well designed baby items. We came across the ingenious Tripp Trapp highchair by Stokke, a Norwegian brand who's focus is on creating products that encourage child development and to strengthen the bonds between parents and children in those crucial early weeks, months and years. Created in 1972, this chair is designed to grow from infancy (with the infant attachment) into adulthood by having adjustable seat and foot plates.
Shirt: Ripe Maternity from Carry Maternity, Pants: Noppies from Carry Maternity, Slippers: Walmart, Frames: Kam Dhillon from Clearly, Mug: Anthropolgie, Bowl: 1815 by Royal Doulton, Table: Universal Furniture
10. Rock-a-bye-baby: For the past few weeks, we have been very lucky. We did our research and found the perfect bassinet that allows Sterling to sleep well throughout the night, waking only when he has a wet diaper or requires a feeding. We knew we would want something that rocked, but was simple in design, and didn't really find the need for technology to be involved (if he was a fussy baby we may have rethought our strategy).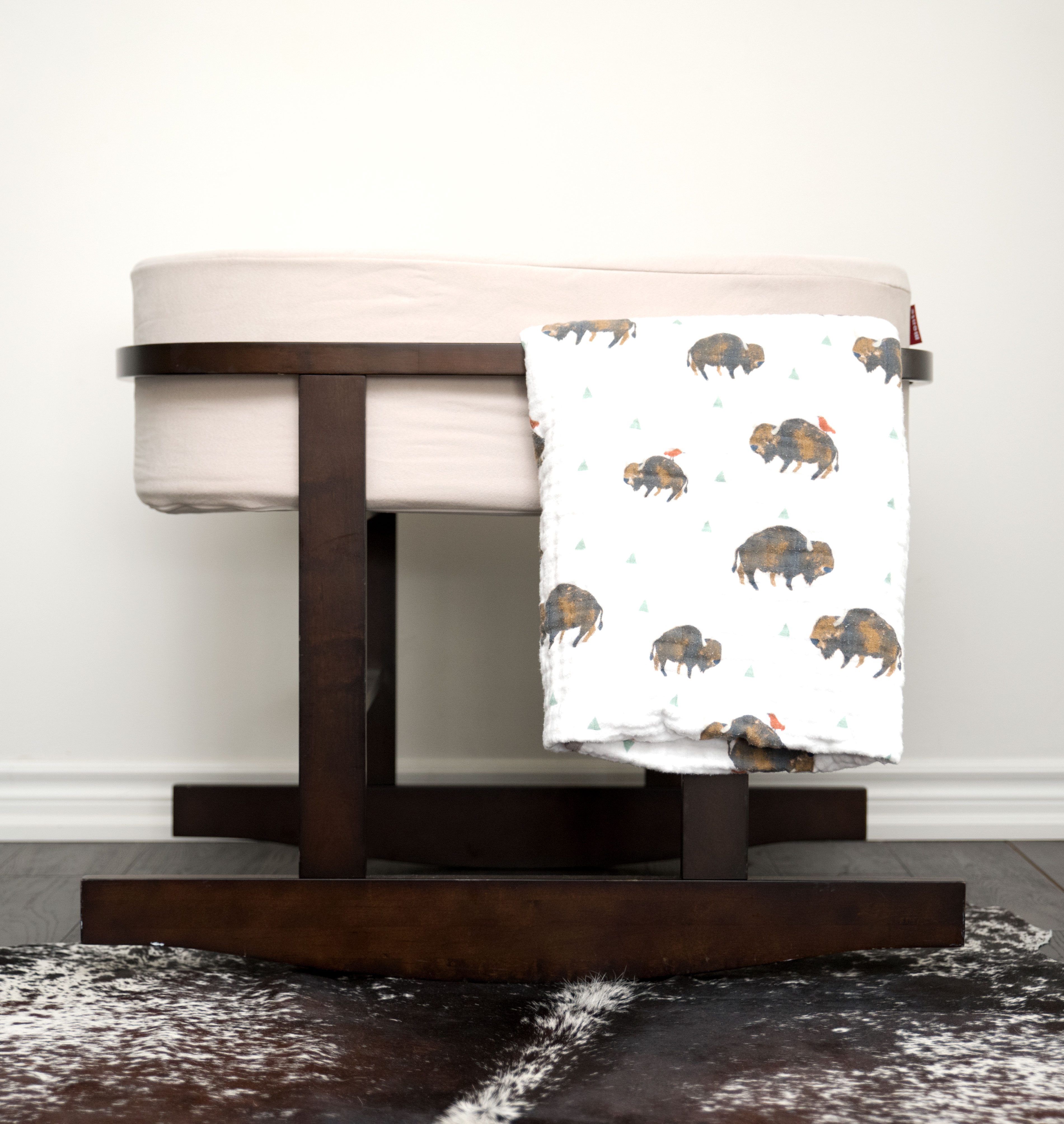 We purchased the Canadian made Monte Design Ninna Nanna bassinet, which has a removable bed nestled into a solid birch rocker base and we loved everything about the stunning piece of furniture. When Sterling wakes up, he rocks himself back to sleep quickly, and the height is perfect for easy feedings throughout the night without having to leave my bed.
Blanket: Little Unicorn
I received products compliments of and/or in collaboration with Westowne Mazda, ValcoBaby, Binxy Baby, Solly Baby, Medela, Ollie World and Doctatot.


For more from Barbara Ann Style Blog be sure to visit her online,
"LIKE" her on Facebook and "FOLLOW" her on Instagram, Twitter & Pinterest.