If you are fortunate in life, you will encounter some pretty special people. People that will empower you, inspire you, and genuinely care about you. This is exactly how I feel about my friend Renee Dimitrovski, owner and founder of the COCOLILY brand. Renee is an amazing woman, mother, daughter and friend who has helped many women over the span of her career which is why I want to share her story and share with you the wonderful things she's doing with the COCOLILY Social coming up later this month.
This is Renee and this is her COCOLILY story…
THE BACKGROUND
The idea all started by Renee Dimitrovski, a single mom, entrepreneur, a daughter and a friend who is passionate about what she does, inspired by those in her life and committed to helping others. She also knows that in order to succeed, you need a tribe of amazing people who have your back.
She started producing events such as The Original Wedding Soiree and The Original Petite Soiree eight years ago.  She then launched COCOLILY Magazine which molded into a lifestyle brand for celebration and inspiration.
Renee believes in being authentic, community over competition and she also believes in The COCOLILY Social : a creative event for the female entrepreneur – and she is hoping that you will too.The COCOLILY Social is very near and dear to her heart as she is trying to bring together a community of women who will be there for each other and support one another while providing a unique experience and inspirational event.
Renee is striving to start a movement that allows for women to know that they are not alone on their journey and putting it out there that when women support each other, incredible things happen.  Society has done enough damage where we are accustomed to be catty, competitive and mean.  She is trying to change that and bring together women who also believe in the COCOLILY manifesto. Be kind, be real, speak words of wisdom, support each other and help someone – not because there is something in it for you, but because it feels amazing for the soul.
With your support and contributions, this event will be possible and it will start a new community of wonderful things to come.  An eternally grateful heart for the believers and dreamers who help make this dream come alive.  It will let others know that when you have hope in your heart, anything is possible.
THE BREAKDOWN
The funds being contributed and received will assist towards the total bill for food & beverage at the venue in addition to event rental space.  The fees at the venue:
venue rental…$8,750
meals for 150 guests (breakfast, lunch and dinner and breaks) $25,410
audio visual/electrical $3,500
That is just the venue alone and does not include insurance costs, decor, rentals, and printing.  The $15,500 will help to cover some of the cost for the meals – asking for over $25K is shooting for the stars. 

Coming to realize this, Renee knows she can't do this alone. COCOLILY has been built by one person, Renee, and she does not have a team of mavens.  She is the accountant, bookkeeper, marketing manager, sales manager and logistics coordinator – and she simply doesn't have the manpower or marketing funds to go full throttle unfortunately.
This event is not for profit and the goal is to come together as a community, build your tribe, celebrate, dream, relax, collaborate, learn from each other and share experiences.
A lot of us chase those dreams alone but Renee is trying to change that. Have your dream, take it with you to The COCOLILY Social, share it with your new tribe and know that you have a lot of support. Whether it's asking a simple question, needing advice or letting go of those fears of failure.
You have a dream…now what? You have an idea…now what?  You're scared and feel alone and lost…you don't have to feel that way.  A lot of us have been there and Renee knows how it feels to turn on the computer, try to be the best mother/wife/daughter/friend, juggle everything, be surrounded by your family and friends but still feel alone. An idea pops into your head but there's no support system like you have when working at a company.  She gets it – and that's why she is giving this her all to make this event work and bring together all of those who felt what she felt.
THE IMPACT
With The COCOLILY Social you get to be yourself and come as you are rather than pretending to be something you are not just so others perceive you in the light you think they should.
You get to actually talk to other like-minded female entrepreneurs who 'get you' while having a coffee.
You get to be inspired with the workshops run by the top business-savvy women.
You get to be motivated and talk in depth about what YOU choose to attend as each session is 'choose your own' so you can pick which workshops and sessions you would like to take part in, that will actually help you rather than being forced to attend workshops on an agenda that don't interest you at all. And the Tea Talks are there for the purpose of being honest and open about a topic with 6-8 other women; sharing experiences, advice and learning from each other.
That's a true intimate and interactive experience for actually getting to meet your kindred spirit, making those connections for future collaborations and knowing that when you turn on the computer on Monday morning – you'll have your tribe who will support you.
Renee wants women to walk away from this event saying "I can't wait for the next one" and smile.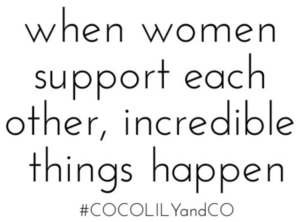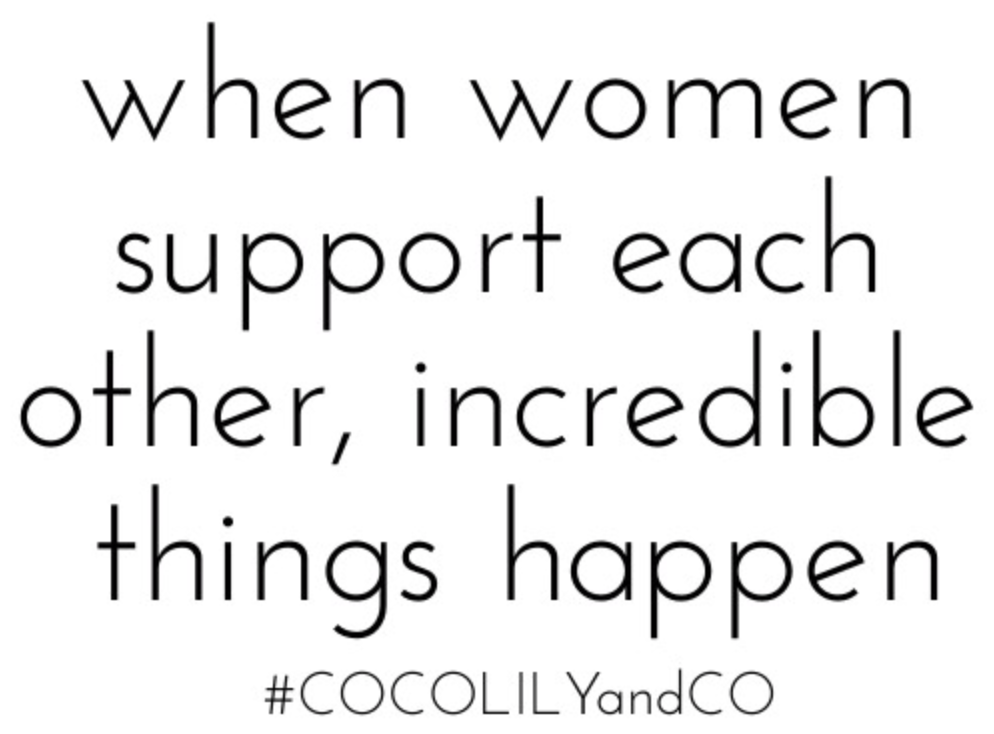 THE CHALLENGES
Building an unparalleled event like this from scratch requires a passionate heart, creative thinking, courage and, an even greater amount of financial support.
By lending your support and your leap of faith in supporting the event and  vision to come to life, you will be a part of an incredible new chapter and movement for women entrepreneurs everywhere!
Renee has produced numerous events and some events back to back along with other challenges such as road closures one year for a St. Patrick's Day Parade, time changes, etc. But she always overcomes those challenges and does what she promises to do and what is within her control.  While she cannot control if people attend events but she can control how she produces them – gracefully and honestly with passion.  With The COCOLILY Social she is still going full speed ahead with the marketing plan, partnerships and a PR campaign but she knows that won't be enough.
THANK YOU FROM RENEE
I graciously ask that if you cannot contribute financially, then please help spread the word about the campaign by using the Indiegogo share tools to notify your friends and make some fierce noise.
Please share it with your social media portals and friends who you think might love to contribute or even attend.
By building this event, I am trying to build on the vision and message that we're all in this together and you're not alone – BEHIND EVERY SUCCESSFUL WOMAN IS A TRIBE WHO HAS HER BACK – that's The COCOLILY Social. And most importantly, be your authentic self – as that will attract the right people into your life.
If I have your full support, then I will be eternally grateful.  I know in my heart that the right people will step forward and support the event.  I'm doing my best to make it absolutely wonderful – but I am only one person and I can't do this without my tribe and community of fabulous supporters with a kind heart.
Thank you for taking the time read about Renee and her story. It's with people like you that we can make these great events possible. Come join me and an incredible tribe of women on Saturday, May 28th at Sheraton on the Falls in Niagara Falls, Ontario. It's going to be an amazing day and one that you surely don't want to miss out on.
Get your tickets NOW before it too late as Monday May 23rd is the last day to register for The COCOLILY Social. To purchase your tickets CLICK HERE and get a "The Classic" full day ticket with meals for ONLY $94.50 (Reg Price $189.00) when you use promo code: chic16.
For more information on The COCOLILY Social be sure to visit them online,
"LIKE" them on Facebook and "FOLLOW" them on Instagram, Twitter & Pinterest.