Being an entrepreneur isn't easy, trust me I know first hand as woman and as a Mamma with 3 businesses under my belt. There's so much to think about, deal with, juggle and the pressure…well let's just say it can be overwhelming at times. The number one question I get asked is how do you do it? What's the secret? Well, plain and simple it all has to do with support. Support from your family, your friends and all those around you including the other amazing entrepreneurs in your life. These are the people that will motivate you, empower you and inspire you which is exactly why Chic Mamma is PROUD to be an event partner of the COCOLILY Social.
The COCOLILY Social is the most anticipated and desired social soiree for artist, visionaries, tastemakers, planners, dreamers, trendsetters, and passionate women-owned businesses. It's a one-day creative event for female entrepreneurs filled with fabulous workshops, intimate tea talks, motivational sparkle sessions, delicious food, conversations, coffee & cocktails!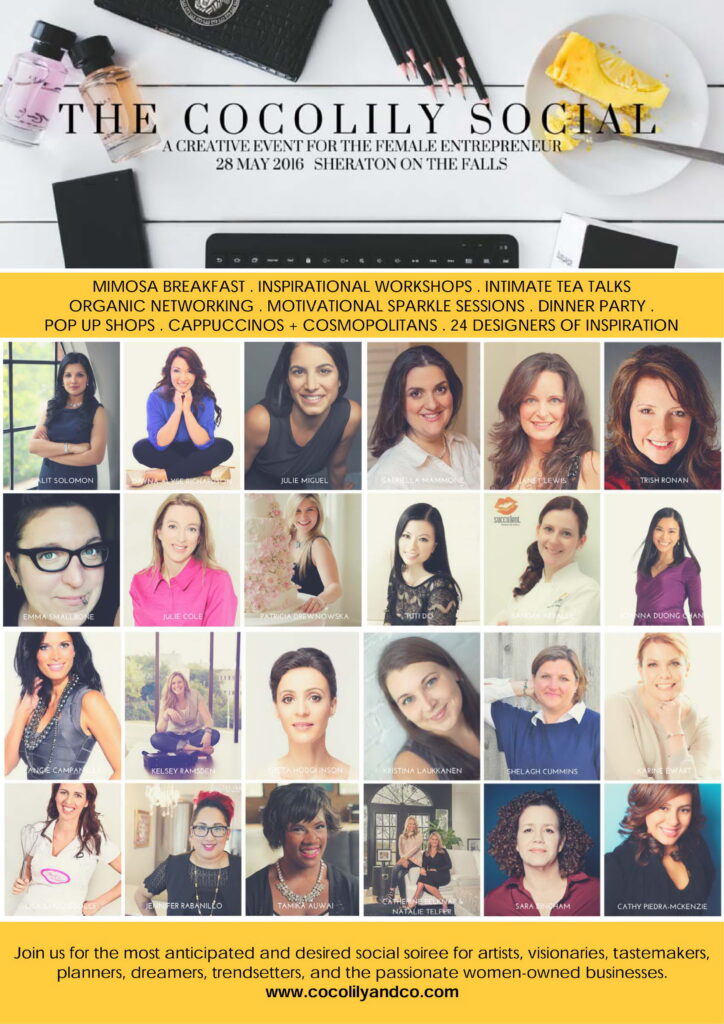 This is the perfect opportunity to get out there with like-minded entrepreneurial women, share ideas, get ideas, meet new people through networking, learn, brand, unite and of course have a great time while doing it.
So come and join us because you deserve it, your brand deserves it and right now we have an incredible offer where you can save $100 OFF Classic full day tickets making them ONLY $89 when you use promo code chic16. This is one event you just can't afford to miss!
Date: Saturday, May 28th 2016
Time: 8:00am to 8:00pm
Location: Sheraton on the Falls
5875 Falls Avenue, Niagara Falls, ON
Tickets: The Classic ~ General Ticket Registration SALE $89 with promo code: chic16 (reg $189)
The Lady Boss ~ One Ticket Registration + Marketing Package + Vendor Space $295
The Executives ~ Two Ticket Registrations + Marketing Package + Vendor Space $450
The Group ~ Come together as a group of 8 and pay just $175 (SAVE $112)
CLICK ABOVE TO PURCHASE THE TICKET PACKAGE OF YOUR CHOICE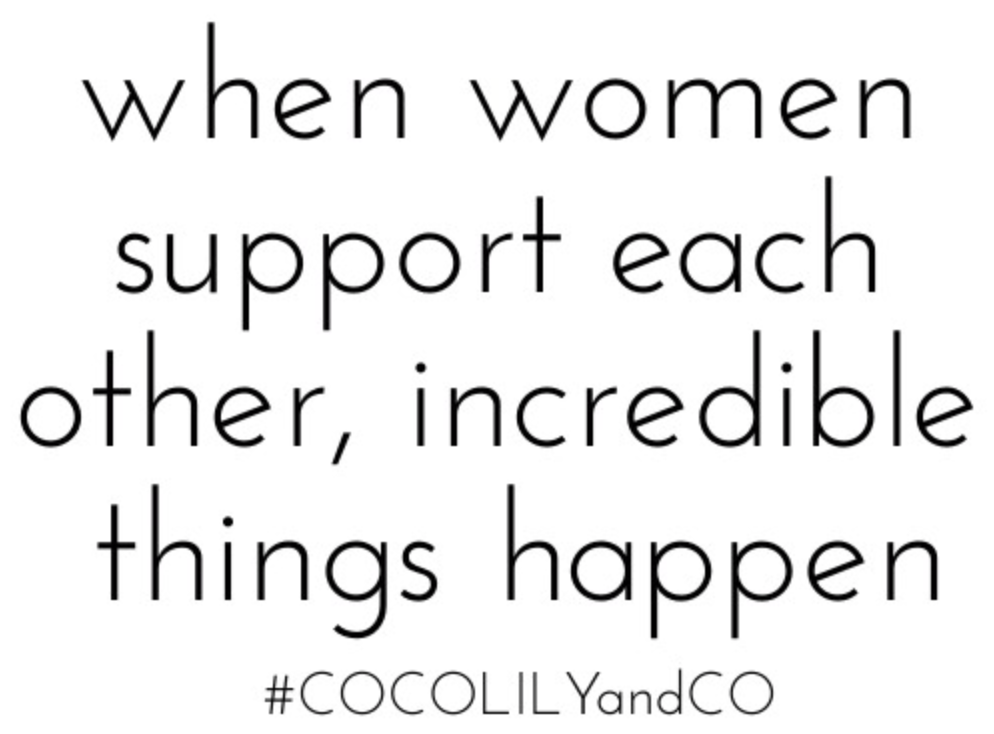 For more information on The COCOLILY Social be sure to visit them online,
"LIKE" them on Facebook and "FOLLOW" them on Instagram, Twitter & Pinterest.