Guest Blog Written By: VarageSale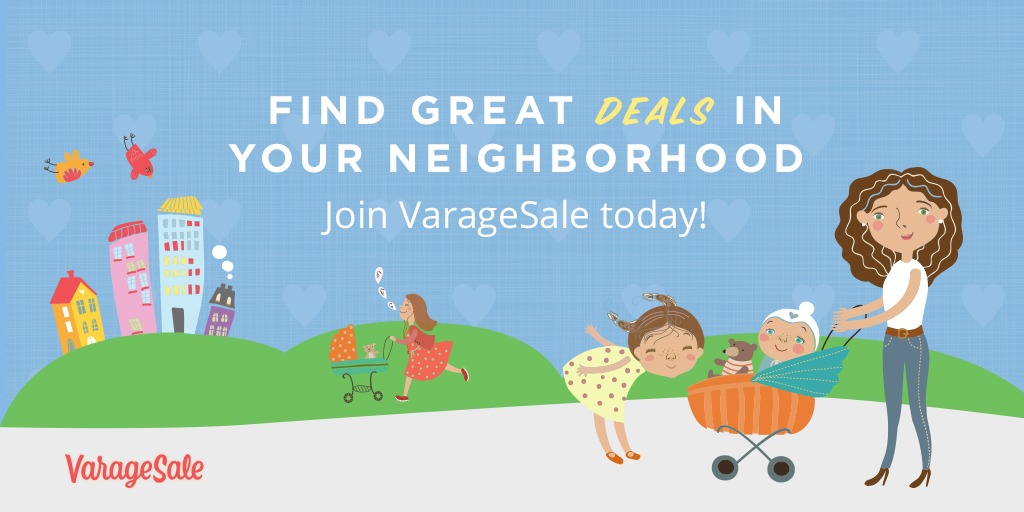 Tired of furnishing your home with the same old stuff? Want to surprise your kids with that toy they've been dreaming of? Wish your wardrobe made you feel like a million bucks?
Then you're in luck! The best buy and sell experience out there is now in a neighbourhood near you.
Created by a mom in 2012, VarageSale is the fun way to to find amazing deals on stuff you love. It's also safe. View a seller's profile before you meet so you know you're dealing with a real person.
The best part? It's free to use and oh-so easy to use!
But—wait for it—did you know VarageSale is launching in your neighbourhood? Sign up right away for exclusive access to a ton of great deals and (my sources tell me) a few "super cool surprises." That's right, to celebrate our new community, VarageSale is holding a 48 Hour Sale on May 5th… and you're invited. Until then, start shopping!
For more information on VarageSale be sure to check them out online,
"LIKE" them on Facebook and "FOLLOW" them on Twitter and Pinterest!